Emirates plans to add more flights to and from South Africa with services to Johannesburg, Cape Town and Durban.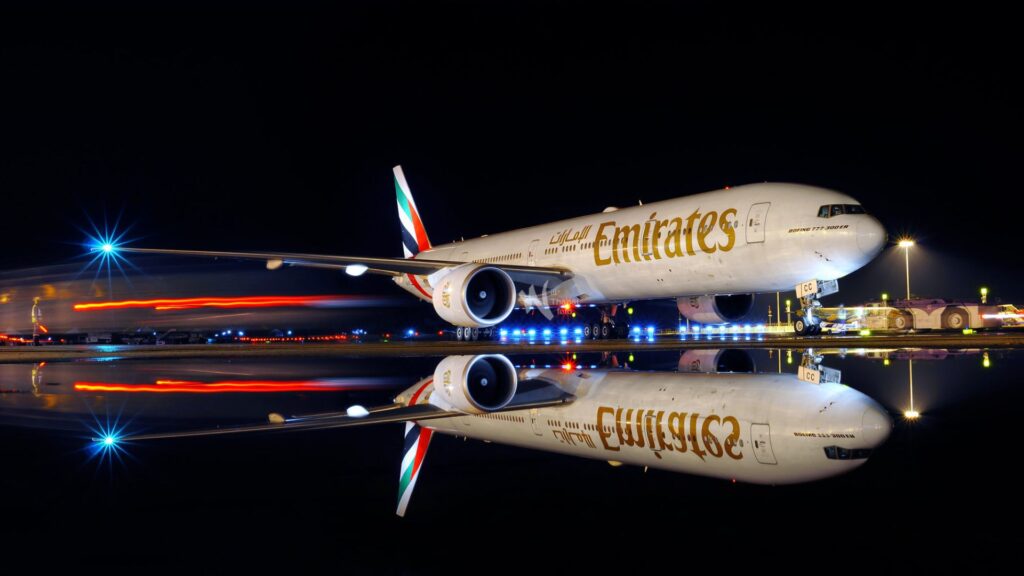 Dubai-based airline Emirates will ramp up its flights to and from South Africa by adding extra services to Johannesburg, Cape Town and Durban.
ALSO READ: More routes added on CemAir and Emirates interline agreement
The increase in flights is part of the airline's ongoing commitment to supporting South Africa's economic and tourism recovery through enhanced connectivity across all of its gateways, Emirates said in a statement, according to Gulf Business.
Johannesburg
Emirates will be expanding its schedule to and from Johannesburg with three daily flights from 1 March 2023.
Flight EK 767 from Dubai to Johannesburg will operate with a Boeing 777 aircraft. The flight will depart at 23:25, arriving at 05:35 the next day. The return flight will depart Johannesburg at 22:20 and arrive in Dubai at 08:20 the next day.
The third daily flight from Johannesburg will help meet high demand with more than 300 available seats each way.
Cape Town
Cape Town will be served with double daily services starting from 1 February 2023.
The airlines' second daily service to Cape Town will depart Dubai at 09:10, landing at 16:45. It will then depart Cape Town at 13:25, arriving in Dubai at 01:10 the next day.
Durban
Emirates will also be adding two more flights to Durban, making it a daily operation from 1 December 2022.
EMIRATES HAS FLOWN TO SOUTH AFRICA FOR 27 YEARS
The reintroduction of the new flights to the three gateways will enhance the carrier's schedule to 42 weekly services, while it will benefit customers with more connecting choices to domestic and regional cities across Southern Africa via Emirates' codeshare and interline partners including South African Airways, Airlink, FlySafair and Cemair.
ALSO READ: Emirates will now operate A380 Premium Economy on FIVE routes
The airline has been serving South Africa for 27 years.
The carrier signed a Memorandum of Understanding (MoU) with South African Tourism Board earlier this year to jointly promote tourism and boost visitor arrivals to South Africa.
By: Garrin Lambley