If there's one thing Cape Town is known for, it's food! And while the restaurant scene in the city is big and bold, food markets have become increasingly popular. These markets do well to epitomize South African variety, music, culture and cuisine. Here are some of Cape Town's hottest food markets and why you should visit.
The Bay Harbour Market
Hout Bay's Bay Harbour Market is an absolute explosion of food and drink, arts and crafts, fashion and live music. The market is located in a refurbished fish factory in the Hout Bay harbour, and has more than 80 stalls offering up local and international cuisine. Enjoy incredible wine, craft beer on tap or freshly mixed cocktails as you sway to the live music provided by well-known and up-and-coming musicians.
V&A Food Market
The hip, bustling V&A food market boasts a number of fabulous stalls offering an array of delicious street food, craft beer, baked goods, ice cream and desserts. Open seven days a week from mid-morning until early evening, the market is great place to grab a bite after a round of shopping at the V&A.
ALSO READ: Daddy Long Legs Hotel: A place to stay for all culture vultures!
The Neighbourgoods Market at The Old Biscuit Mill
Located at The Old Biscuit Mill, the Neighbourgoods Market is a dynamic platform for smaller food merchants and artisans, designers, specialty producers and traders from around the city. There is a wonderful array of food to choose from, although it'll have to be either breakfast or lunch, as the market is only open from 9am to 3pm on Saturdays.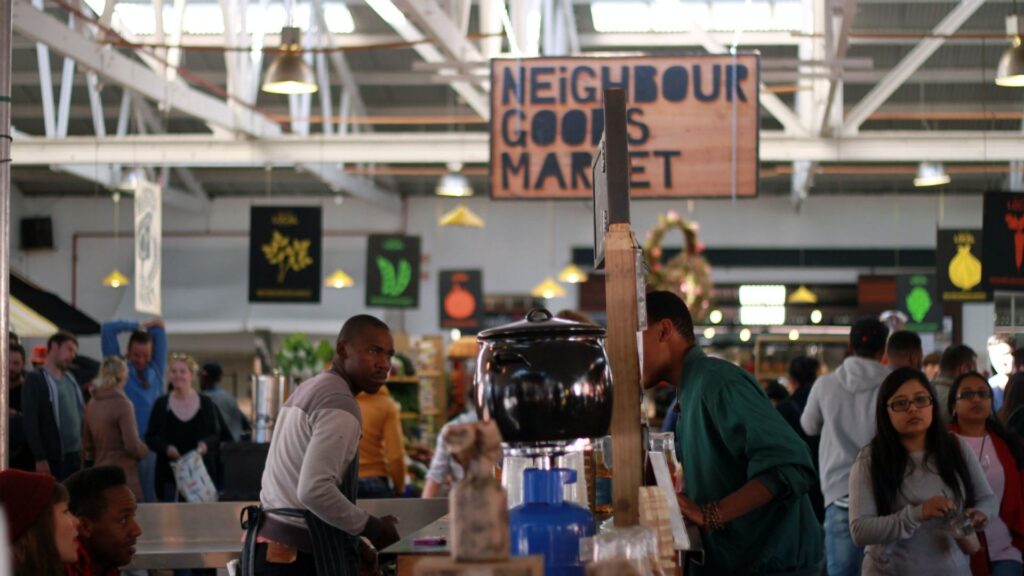 Mojo Market
For yummy food and the coolest vibes, Sea Point's Mojo market is the place to be! The market boasts 25 food stalls and 10 clothing stalls, with cocktail bars and live music performances thrown in for good measure. The Sea Point Promenade is a literal stone's throw away too – making this market the perfect place to fill rumbling tummies after a long walk on the Promenade. Open seven days a week from 11am to 11pm