The iconic, luxury Blue Train is officially up and running again, after a series of unfortunate incidents over the past two years.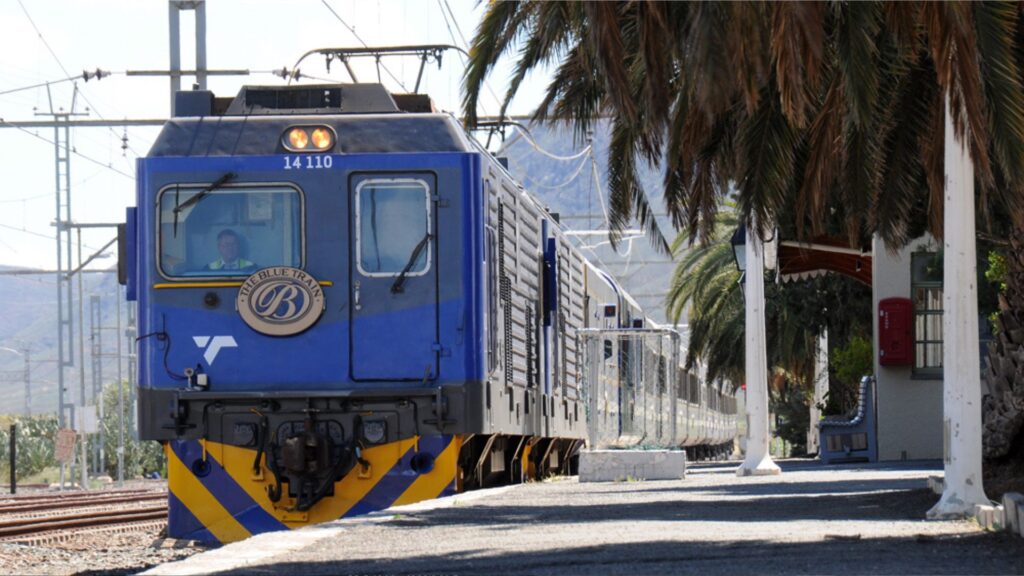 The Blue Train says it's back in business
South Africa's famous luxury Blue Train will reportedly resume services imminently after derailing twice and then catching fire while in for repairs at the start 2022, says Business Insider.
The lux train is popularly known as a "moving five-star hotel-on-wheels" with its fine dining experiences, elegant lounges and luxury suites, and is certainly one of the more sought-after travel experiences for South Africans, some might say. The last two years, however, have not been too kind to the iconic train.
A series of unfortunate event
The pandemic brought with it a lot of misfortune for the travel and tourism industry in 2020, and the famous train was not to be left out. After barely running in 2020, the train attempted to fully reopen in March 2021 when harsher lockdown laws took a back seat. But then in November of the same year, 19 empty coaches derailed at the Union Station Loop in Germiston. Despite this, the train continued to run until mid-January, when it derailed again at the maintenance depot in Salvokop south of Pretoria Central.
Three weeks later, one of the coaches, which was being repaired after the previous November derailment in Germiston, caught fire at Transnet's engineering facility in Koedoespoort, Pretoria.
A week after the fire, Transnet announced that the train's operations were then suspended because of recent "unfortunate incidents".
Now, according to a statement by Transnet issued on Monday, the train is almost ready to welcome passengers again.
ALSO READ: The Blue Train: SA's famous luxury hotel on wheels
Transnet said that they "completed investigations into incidents which led to the suspension of the Blue Train service" and that this now "paves the way for services to resume imminently."
"Safety is of paramount importance for the staff and passengers on the Blue Train," Transnet said in the statement.