The Blue Train brings an air of sophistication to your railway journey. Starting its route in Pretoria, the Blue Train has been known to put a smile on many South Africans' faces as it allows you to relax in its hotel-like environment.
The Blue Train has been experienced by kings and presidents alike! Talk about travelling alongside the rich and famous…The well-known train is the epitome of luxury and holds the well-deserved title of a five-star hotel. The only difference is that it moves along the South African railway, boasting views of our beautiful countryside.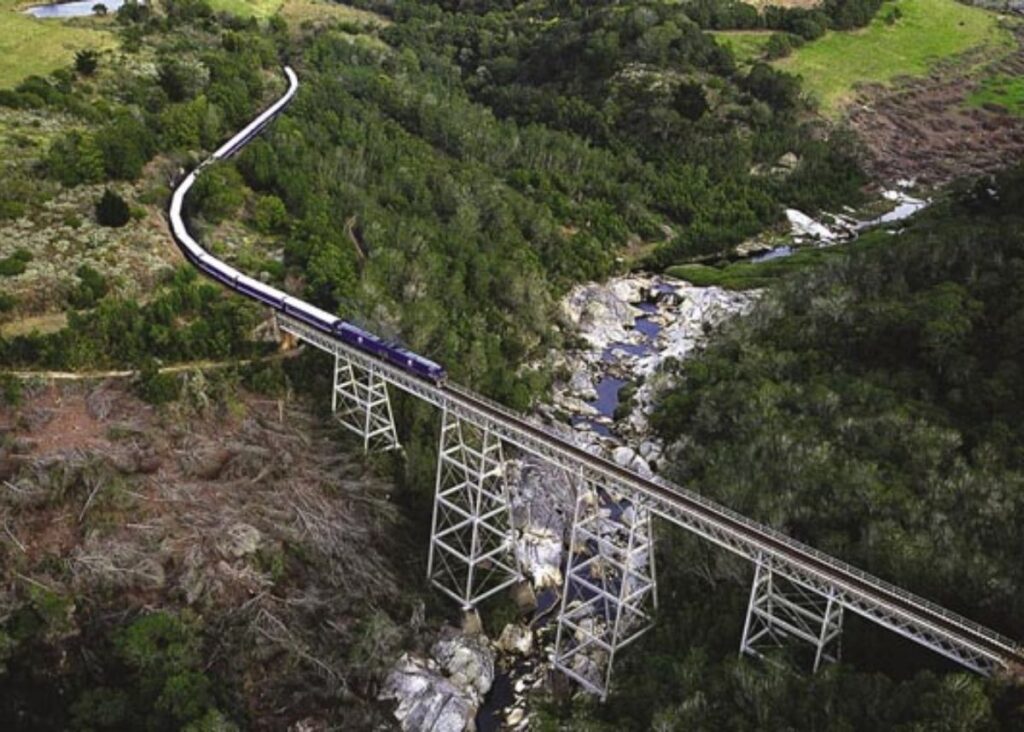 The Blue Train experience
Social Spaces
The luxurious hotel on wheels has been designed so guests can relax in their sophisticated room, as well as mingle like social butterflies. The train has a number of so-called "social spaces" where you can have a drink while enjoying the spectacular views from your window.
The Club Car: Socialise over a drink with friends;
The Dining Car: Enjoy a delicious meal while listening to some relaxing jazz or classical music;
Non-smoking Lounge Car; and
Observation Car: Huge windows surround the room for guests to socialise and enjoy the scenic journey.
Suites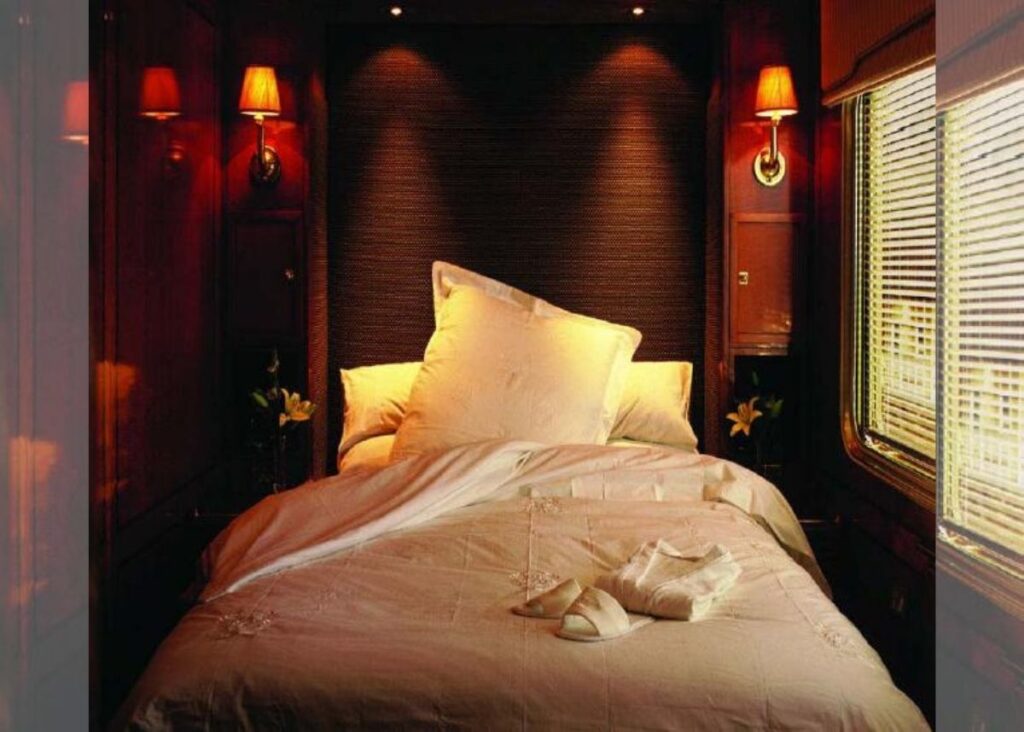 All the suites on the train are beautifully designed to make you feel as if you are in a world of sophistication!
There are two different suite types to choose from, both oozing luxury in their own right! Each suite has its own little lounge area, window, bathroom, and bed.
The Luxury Suites…you'll get your own butler!
The De Lux Suites
Prices
The Blue Train is designed to suit your exact needs, so prices are tailored accordingly. For information regarding booking and prices, take a look at its website.
Also Read: SEE: SA's first luxury hotel in a township, The Spade in Khayelitsha