The holidays are almost upon us, and if you're looking for awesome day trips from Cape Town, be sure to check out these three top spots…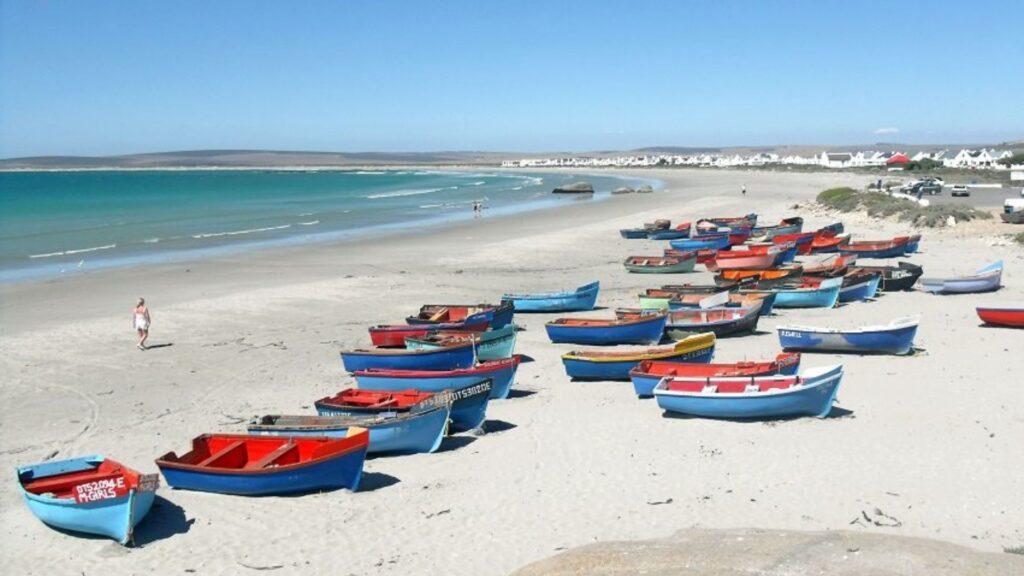 LOCAL IS LEKKER
The Western Cape offers a multitude of exciting excursions ranging from nature and game reserves to charming small towns. Many of these are ideal for day trips from Cape Town. Here is our choice of Western Cape destinations you should get to.
DAY TRIPS FROM CAPE TOWN
WINELANDS: FRANSCHHOEK
Approximately 75km from Cape Town, the pretty town of Franschhoek is the perfect destination for a day trip.
Majestic mountains, rolling hills and fresh countryside air lend the town a unique and attractive atmosphere.
Franschhoek is a quaint town with French flair. The area is dotted with vineyards, original Cape Dutch farmhouses and some of South Africa's finest restaurants.  There are plenty of things to see and do.
Visitors may like to take a wine tram tour, visiting some of the country's best vineyards with opportunities to taste a range of excellent wines from the area. Franschhoek is home to some of the country's finest restaurants to visitors can enjoy cuisine from some of the town's award-winning restaurants.
WEST COAST: DARLING
Just 75km from Cape Town along the West Coast road, is the charming little village of Darling, which lies between vineyards and golden wheat fields.
Darling is a thriving agricultural centre, with dairy, wheat, fruit and sheep farms. There are several industries, including a textile factory, basket weavers and a clothing factory. There is also an arts and craft market that provides local communities with an opportunity to sell their wares.
Darling is home to South African satirist Pieter-Dirk Uys's theatre, Evita se Perron. The cabaret venue and restaurant in Darling is named after Uys's alter-ego, Evita Bezuidenhout.
Yzerfontein is located just 25km from Darling, providing visitors with an opportunity to combine their Darling visit with some time on the beach.
ALSO READ: Paternoster: Visit one of the oldest fishing villages in the Western Cape
WEST COAST: PATERNOSTER
Located 150km north of Cape Town, between Saldanha Bay and St Helena Bay, is the little seaside town of Paternoster. The town has a population of just over 1 880 inhabitants.
Paternoster is a tourist destination known for lobsters and white-washed fishermen's cottages. The coastline consists of jagged cliffs, white boulders and beaches. The area is a pillar in the South African commercial fishing industry.
The town has a lobster factory and a Kabeljou farm, whilst the local fishermen catch and sell herring, or draw mussels from the rocks. The charming town has a number of superb seafood restaurants, including the famed Wolfgat, which is listed as one of the world's best restaurants.
Visitors can enjoy beach walks that offer scenic views.  Seals, dolphins, and whales can often be seen from the shore. Birding enthusiasts might enjoy the range of coastal birds in the area.  
By: Lorne Philpot