Hermanus isn't just breathtaking coastline and whale-watching tours. The area offers its very own wine route – and a top-notch one at that! Take an indulgent wine-hopping wine safari or opt for a tasting or two amidst some adventure-based activities.
Whale watching from the Cliff Path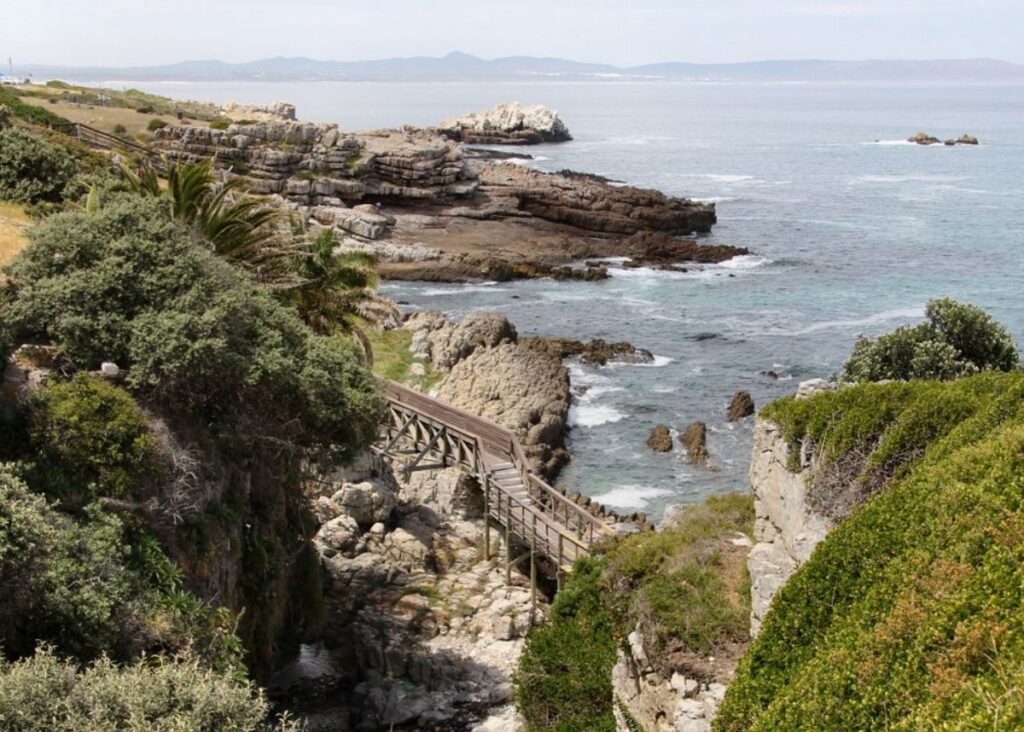 Why you should visit: Winding its way for 11km along the shoreline, the Cliff Path is one of the natural treasures of Hermanus and a great spot to view the whales. The walk is protected as part of the Fernkloof Nature Reserve and access is free. There are benches dotted along the path at intervals to rest your legs and soak up the views and the best points to spot whales are between Gearings Point and Roman Rock, Mickey to Kraal Rock, Sievers Punt and Kwaaiwater.
How to get there: Park your car at New Harbour, Stil Street and get walking.
Hemel en Aarde Valley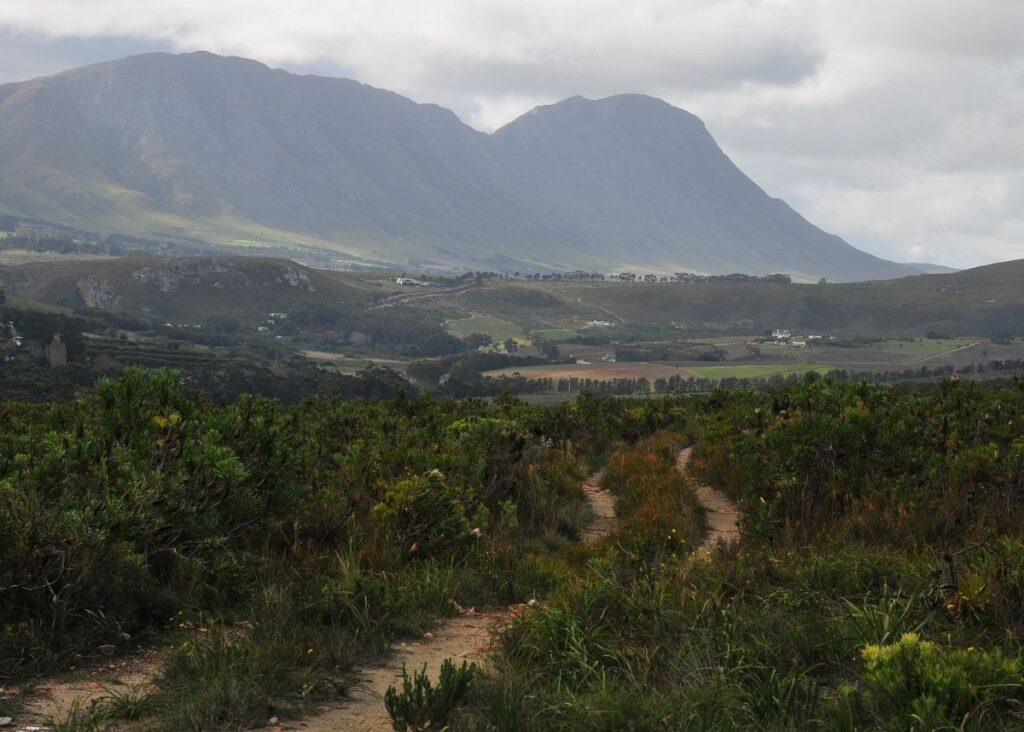 Why you should visit: When the area's name means "Heaven and earth", it's just a tiny giveaway that you're entering a natural Garden of Eden. Endless vineyards meet the mountains overlooking the Overberg comprising views that are simply heavenly. Whether you're looking for a rush of adrenalin or prefer to take a more leisurely approach, there are many ways of exploring the area. Saddle up and explore on horseback at Karweyderskraal Farm. See www.heavenandearthtrails.co.za. Hermanus SA Forest Adventures also offers treetop zip-lining, quad biking, paintball and sandboarding – what more could you want?
How to get there: The valley is 15km from Hermanus, on the R43.
Grotto Beach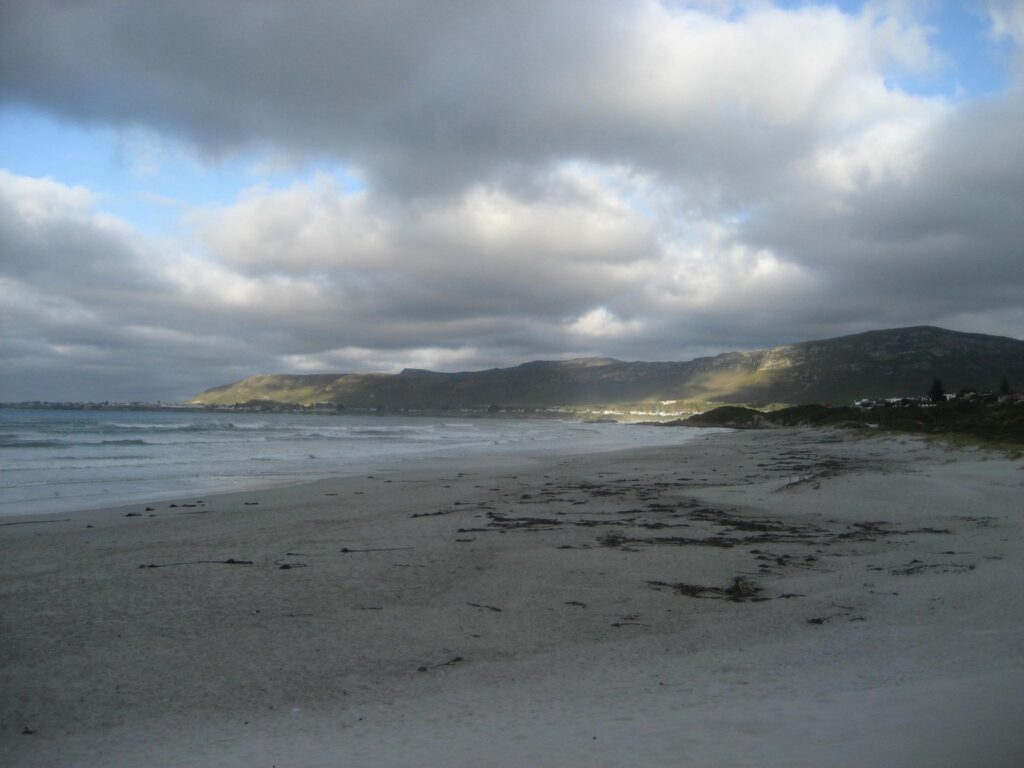 Why you should visit: The soft white sands of the Blue Flag certified Grotto Beach stretch for endless kilometres. With its warm water and the wide expanse of sand, the family-friendly beach never feels crowded, even in the busy summer months and is perfect for swimming, walking and bodyboarding.
How to get there: Find the beach on Grotto Street. Bonus? There's ample parking.
Fernkloof Nature Reserve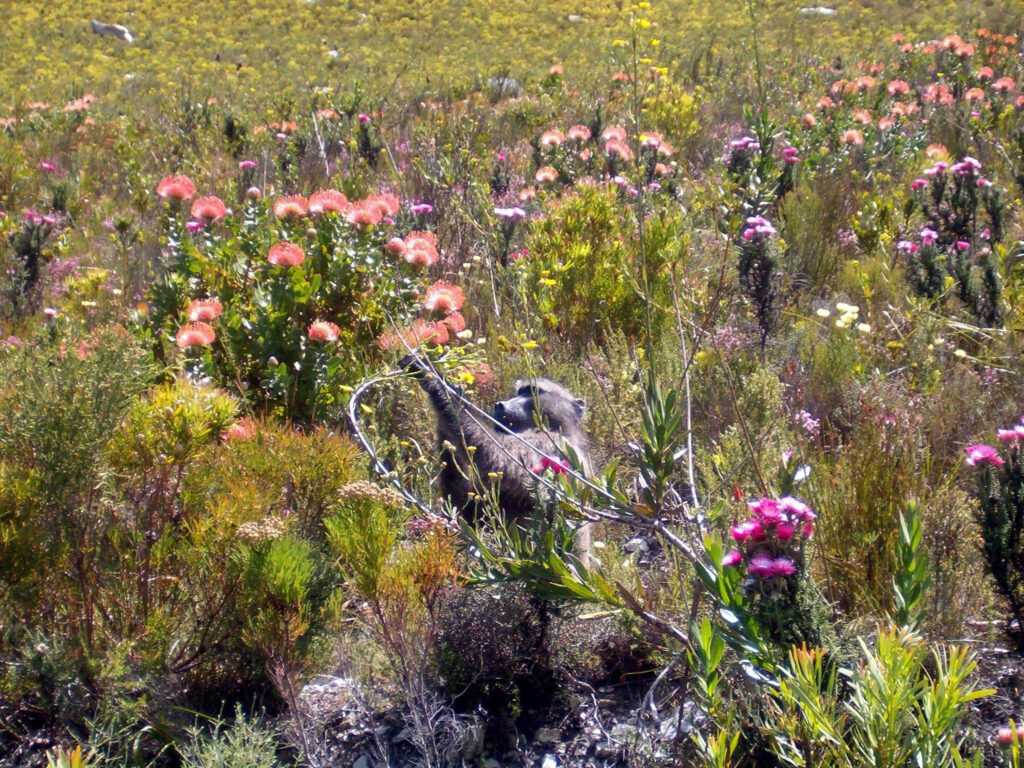 Why you should visit: The Fernkloof Nature Reserves offers up to 60km of hiking, biking and walking trails suited to all fitness levels. Pack some padkos and make sure to stop at the scenic viewpoints of Lemoenkop outlook point, the Three Dams, Galpin Hut and the waterfalls. There is also a landscaped garden at the entrance, showcasing fynbos and other indigenous species found in the reserve.
How much does it cost: Entrance to the reserve is totally free.
Marine Pool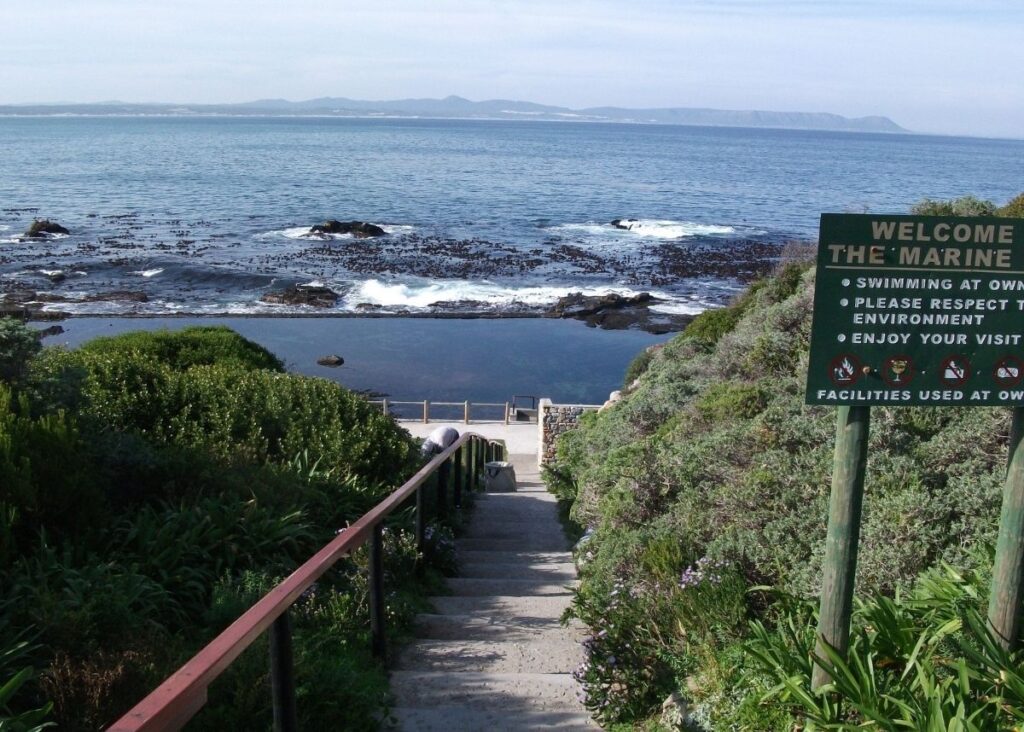 Why you should visit: This ocean-fed tidal pool is an idyllic spot to enjoy swimming and snorkelling in calm waters. The "infinity-style" pool has stunning views over Walker Bay and is perfect for families.
How to get there: Find the pool in front of the Marine Hotel, Main Road.
Boat-based whale watching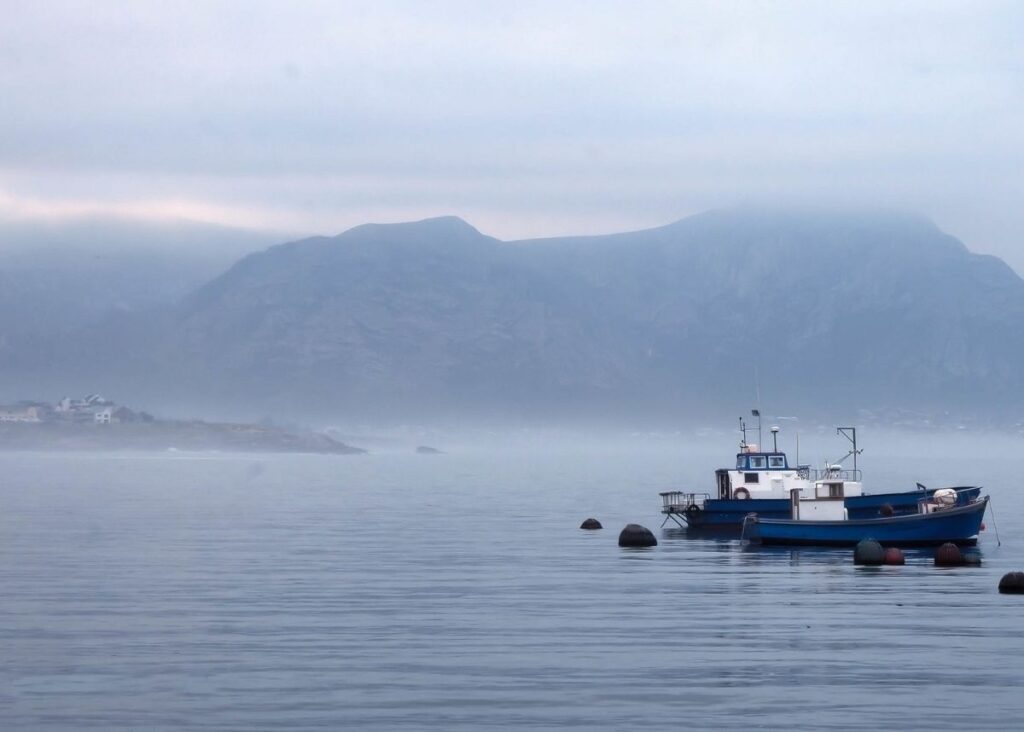 Why you should visit: As soon as the whales arrive, whale watching boat trips depart from the New Harbour. Usually, these trips last about two hours. Only licensed operators are permitted to approach the whales and there are strict guidelines in place. Boats may not approach a whale from closer than 50 metres. However, as whales are, by nature, very curious, they often approach the boats themselves. The adventurous can opt for a sea kayaking tour while others can splurge on a whale-watching trip from the air.
How to get there: Cruises depart from the New Harbour, Stil Street.
How much does it cost: Choose from a variety of reputable operators. Prices range from R600 to R1 300 per adult.
Wine tasting in Hemel en Aarde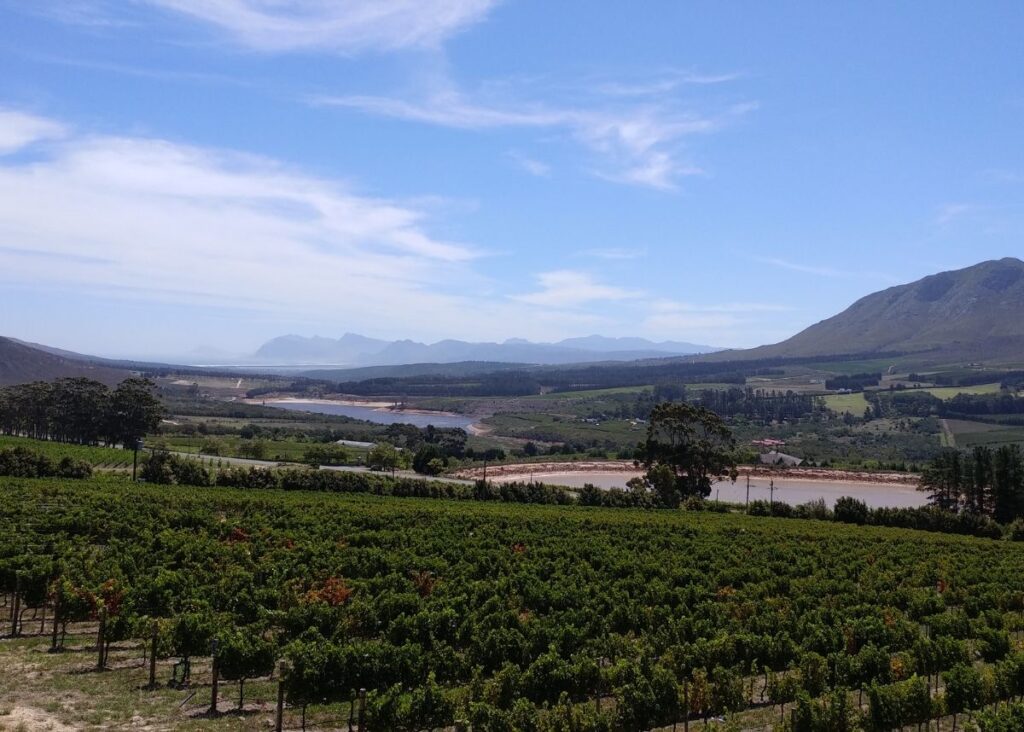 Why you should visit: The official Hermanus (also known as the Walker Bay) Wine Route along the R320 boasts a number of really good wine farms. The area produces some of the country's best cool-climate wines.
Turn off the R43 and you'll stumble across the Wine Village, voted one of the country's best wine shops. Taste a huge variety of wines (from over 700 producers, they say). If you prefer, try a gin or whiskey tasting and stock up on local delicacies, or fill the car boot with cases of your favourite coastal wine.
Avoid driving by booking a Hermanus Wine Hopper wine safari. The safari-style vehicles take visitors to all the wineries in the region and make for a safe and fun tasting adventure.
How to get there: It's 6km from Hermanus to the Wine Village.
How much does it cost: Contact each winery for tasting pricing. The Hermanus Wine Hopper Safari is priced from R300 per person for a full-day ticket.