Fish Hoek is a bit of an anomaly, found along the coast road that takes you through Kalk Bay, Muizenberg, Simons Town and further to Cape Point. It is, or was until recently, South Africa's only "dry town".
A condition of the 1818 sale of the original farm was that no public wine houses were to be erected. And now, even though technically "wet", there are no bottle stores and very few pubs.
Another condition of the sale was that, in perpetuity, fishing should remain "free". Another stipulation was that the right of fishing should be free. If you arrive on the beach early enough, you will see "trek" fishermen returning with their fresh haul.
Another feature along the Fish Hoek/Muizenberg strip is the Shark Spotters; men and women trained to spot sharks in order to warn bathers timeously.
The spotters use a system of flags to represent the threat of sharks and water visibility. And so, if you want to take advantage of the warmer waters this side of the ocean – get to know the flags. This idyllic swimming spot is also under the watchful eyes of the junior lifeguard trainees called Nippers – aged between eight and 14 – who use Fish Hoek beach as their training ground.
Fish Hoek, once a whaling station, is now a safe haven for calving Southern Right Whale females. During whale watching season, whales and their offspring cavort whilst canoeists carefully circle.
The reason is unclear but Fish Hoek is one of the few villages in Cape Town not under pressure of the rabid development that has altered most of the Cape's coastline.
Retired couples, with visiting families, stroll along the beach in the shadow of the Kalkbaaiberg and Elsie's Peak is scattered with homes that offer wonderful views over the bay.
Fish Hoek's high street is interspersed with the odd second-hand furniture shop, while grocers and delis stand firm, unaffected by the concrete malls that have taken over other areas.
The Southern Line Rail runs along the beach front and is probably the only train in the world that journeys so close to the sea. Buy a day pass to travel further south or take the train into Cape Town city.
What to do in Fish Hoek
Fish Hoek delights with original character. Take Jager's Walk, bordering the seashore, to watch whales and dolphins entering the bay, or explore the many rock pools. This calm bay is almost guaranteed to provide good swimming experiences, fun snorkelling along the rocks, and a sandy beach to make sandcastles and soak up the sun. Culture-lovers can also find delights in the Fish Hoek Valley Museum.
Read more
Where to stay in Fish Hoek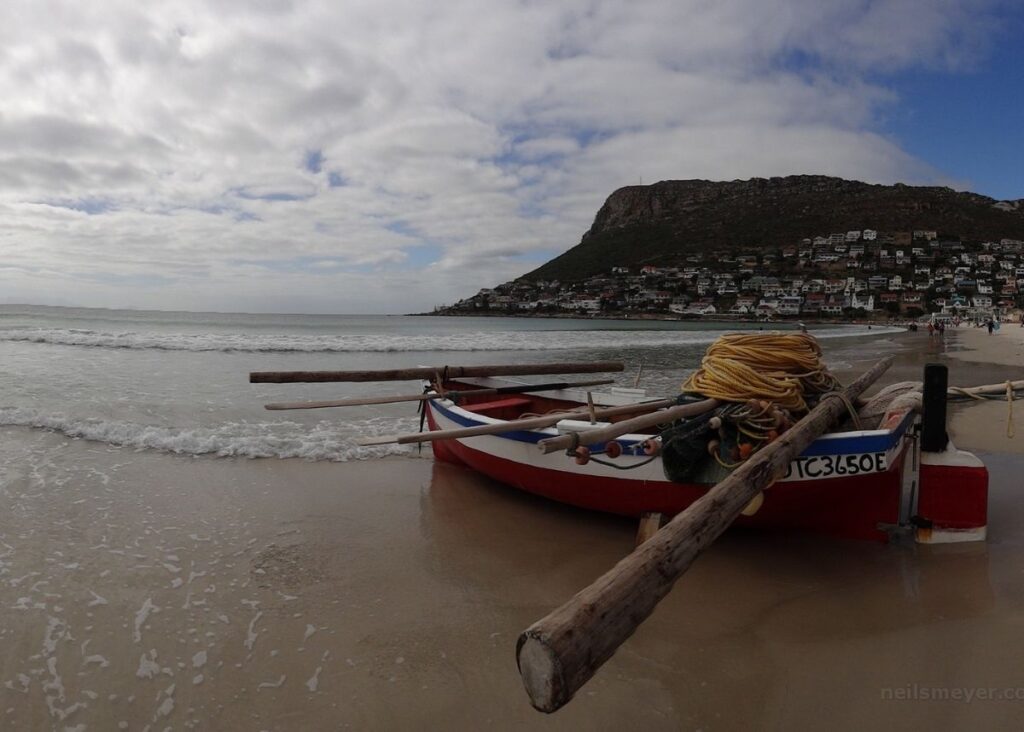 Where to eat in Fish Hoek