If you've always wanted to live in a Provençale style chateau on a wine farm, now you can! But here's how much it'll set you back…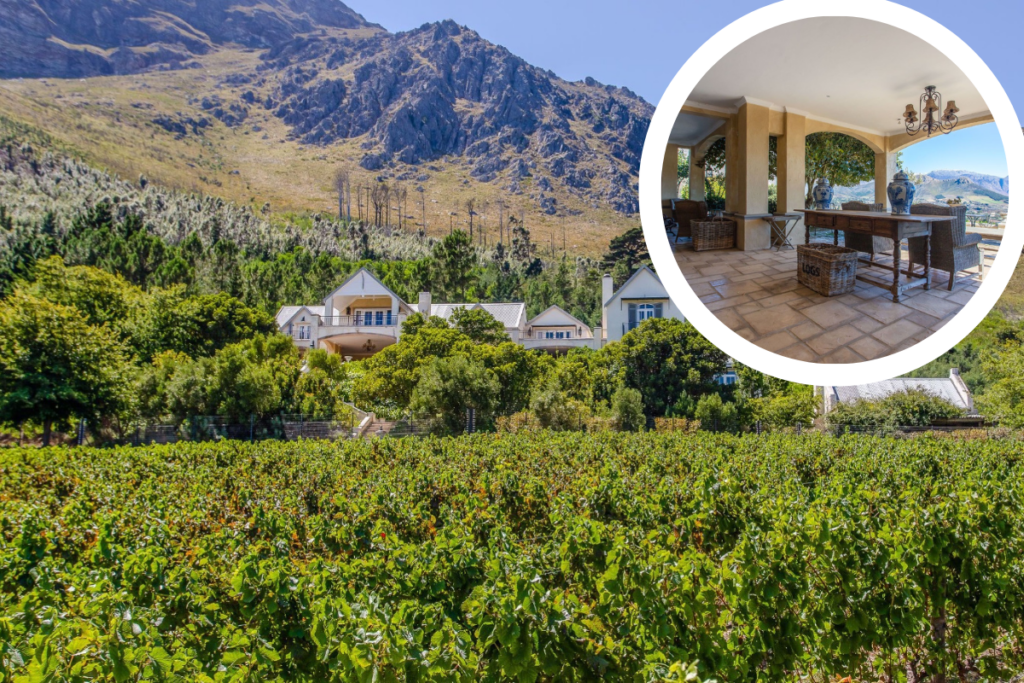 The Franschhoek Valley is known for its picturesque views and prestigious wine. Always wanted to own your own boutique wine farm? Well, now you can, for a cool R75 million.
ALSO READ: Wowzer! Would you pay R238 million for this Cape Town home?
GET YOUR HANDS ON YOUR OWN BOUTIQUE WINE FARM
If you love wine and Franschhoek, owning your own boutique wine farm might be just the thing.
But you'll need R75 million in cold, hard cash to meet the asking price.
According to Pam Golding, the property sits on 24 hectares, with six hectares of vines and two hectares of olives.
ALSO READ: Franschhoek one of 'World's Greatest Places' says Time Magazine
According to the estate agency there are two family homes on the property, each with spectacular views of the surroundings. There is also a separate two-bedroom villa that can be used or rented out for holiday accommodation.
"The main home has the warmth and charm of an old Provençale chateau with a separate cottage and flatlet, wonderful deep stoeps for watching the sunset, rim flow pool, and lots of outside entertaining areas," the estate agency says.
ALSO READ: 'Super-luxury' apartment on sale for a WHOPPING R33.5 million
A WINEMARKER'S DREAM…
Since it is a boutique wine farm, the property also features a small boutique cellar.
And what is a vineyard without wine? Potential buyers can also purchase a sparkling wine brand to get a foothold in the industry.
According to BusinessTech, rates and taxes for the property will cost around R2 400 per month while a bond of roughly R780 000 per month would be needed to fund the home.
Would you buy it?
ALSO READ: LOOK: Africa's first biophilic building sprouts up in Cape Town
CLICK HERE TO READ MORE ARTICLES BY MARIETTE VAN NIEKERK
---