Yep, it's that beautiful time of year again, when wildflowers come out in their thousands to deck the landscape in blazing colours! If you're looking for spots to view the wild blooms this year, here are four you must visit…
Wildflowers in the West Coast National Park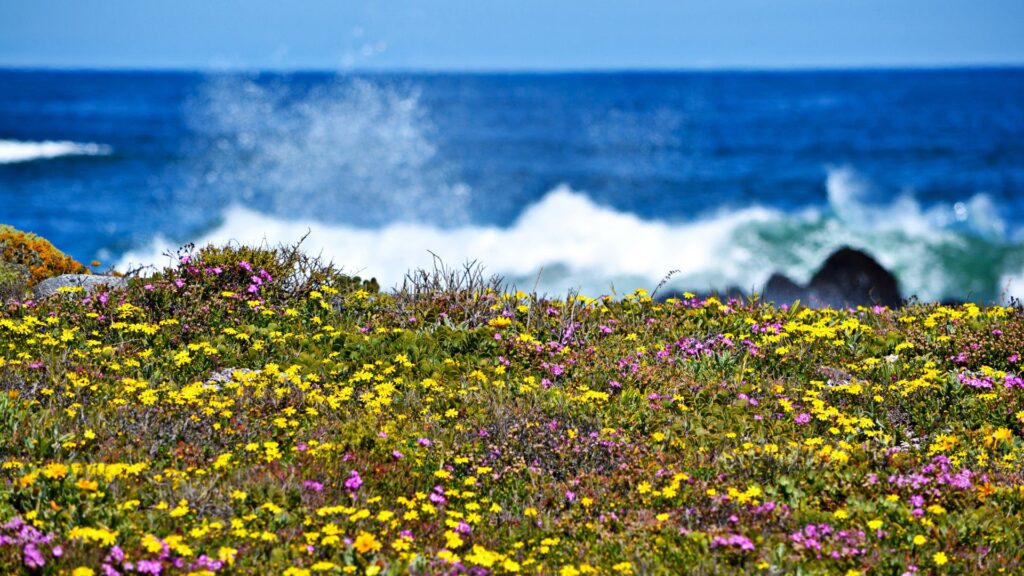 Why you should visit: Not only is the 27 600-hectare West Coast National Park, which stretches from Yzerfontein in the south, home to the stunning Langebaan Lagoon, it also shelters more than 250 bird species.
However, the jewel in the park's crown appears, for a fleeting moment only, from August to September when fields of wildflowers carpet the Postberg Reserve. This section of the park is closed for most of the year to protect the biodiverse ecosystem. You will see Daisies, sporries and magriets blooming in their thousands – it's certainly a sight to behold!
ALSO READ: Namaqualand flower season to be spectacular this year
How much does it cost: R104 for South African Citizens and Residents within flower season (with ID), R52 for children. For more information on the entry fees and other regulations, visit the Sanparks website. 
How to get there: The Postberg Nature Reserve lies within the West Coast National Park. It's 24km from the West Coast Gate and 34.3km from the Langebaan Gate of the park.
Citrusdal wildflowers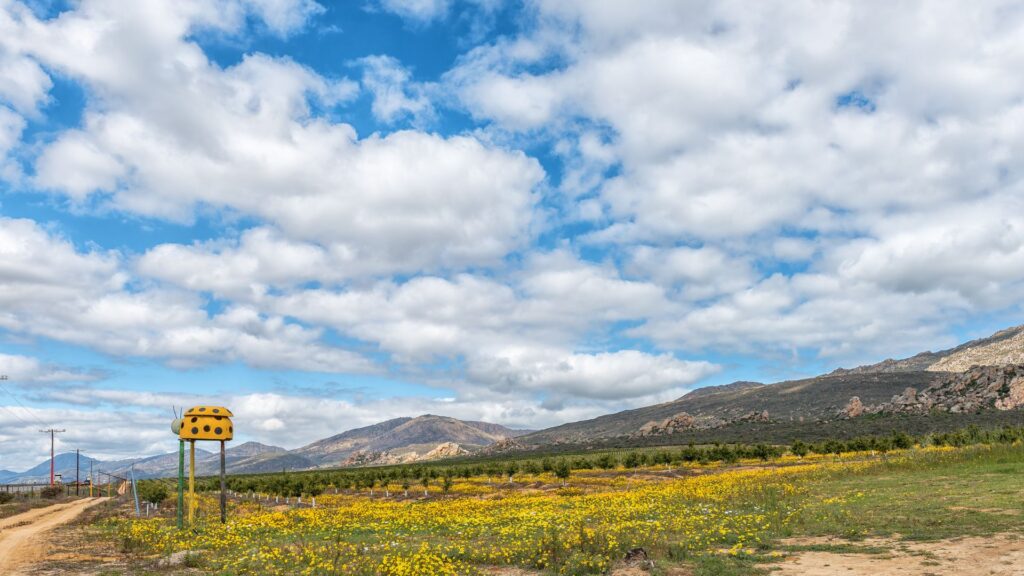 Why you should visit: Close to the town of Clanwilliam, is a charming little town called Citrusdal. Gaining its name from the rows of citrus orchids in the village, it's a well-known getaway for those looking for a weekend escape.
You can expect to see fields of maartblom, bloedblom, daisies and fynbos around this town during wild flower season. 
How much does it cost: It's free!
How to get there: About a two hour drive from Cape Town, Citrusdal is located along the N7.
ALSO READ: Great rainfall to bring 'flower paradise' to Richtersveld this year
Kirstenbosch National Botanical Garden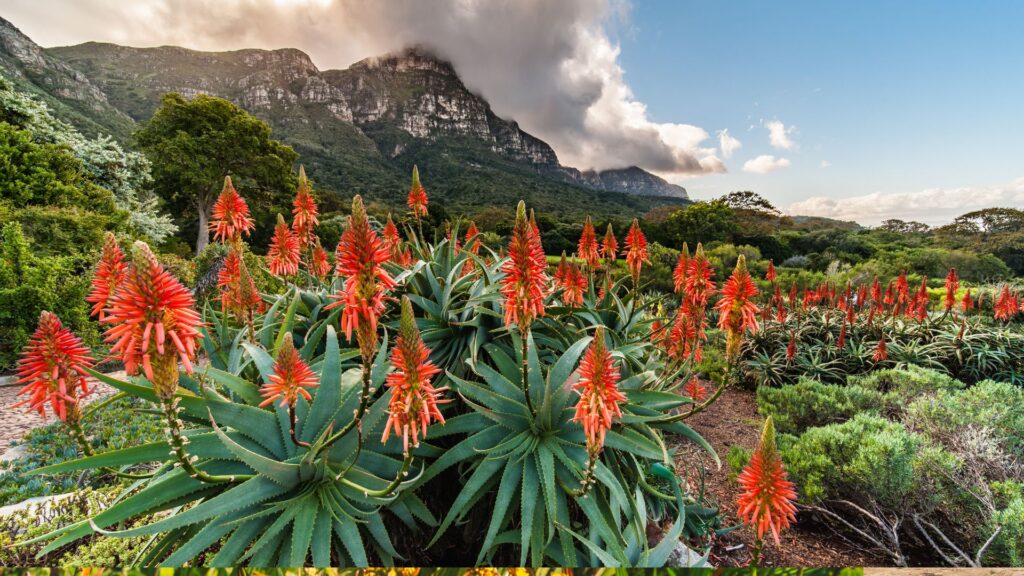 Why you should visit: Visiting Kirstenbosch National Botanical Gardens during Spring and wildflower season should definitely be on your itinerary. The gardens come to life during September to early December, with warm sunny weather and Namaqualand daisies in full bloom.
For a spot of lunch, the Fynkos Kirstenbosch Tea Room Restaurant is situated within the garden and offers delectable dishes, picnics and even a high tea. 
How much does it cost: Entrance fee to the garden is R220 per adult (R100 for South Africans with an ID) and R40 per child (6-17).
How to get there: Find Kirstenbosch National Botanical Gardens on Rhodes Drive, Newlands, Cape Town.
Tienie Versveld Wildflower Reserve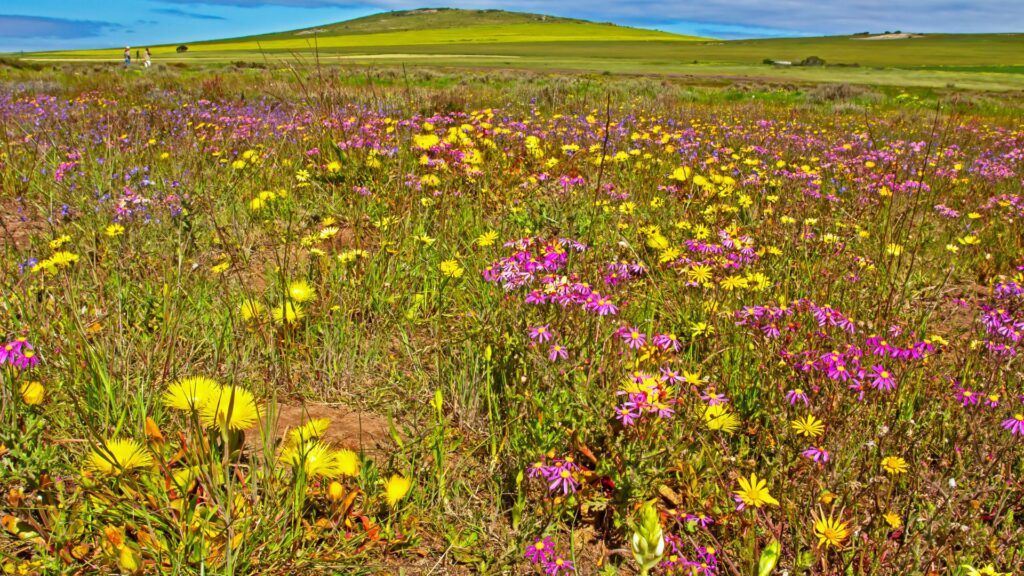 Why you should visit: The Tienie Versveld Reserve in Darling is a 'darling' (see what we did there) reserve of 20 hectares that has never been ploughed, allowing it to give rise to a plethora of Sandveld flowers during the yearly wildflower show.
Although the reserve is open throughout the year to those who visit Darling, the wildflowers are the main reason why Tienie Versveld is so well known, and during the flower season it's a very popular to visit. It's also worth knowing that on this small patch of land, around 10% of the Cape Floral Kingdom can be found!
ALSO READ: Johannesburg wildflowers: See spectacular cosmos in bloom
How much does it cost: Entry is free.
How to get there: Tienie Versveld Reserve can be found along the R315 on the Cape West Coast.