If you love chasing waterfalls, then you'd be happy to know that Mpumalanga is home to some of the most beautiful waterfalls in South Africa. Here are a few fantastic falls that you MUST check out!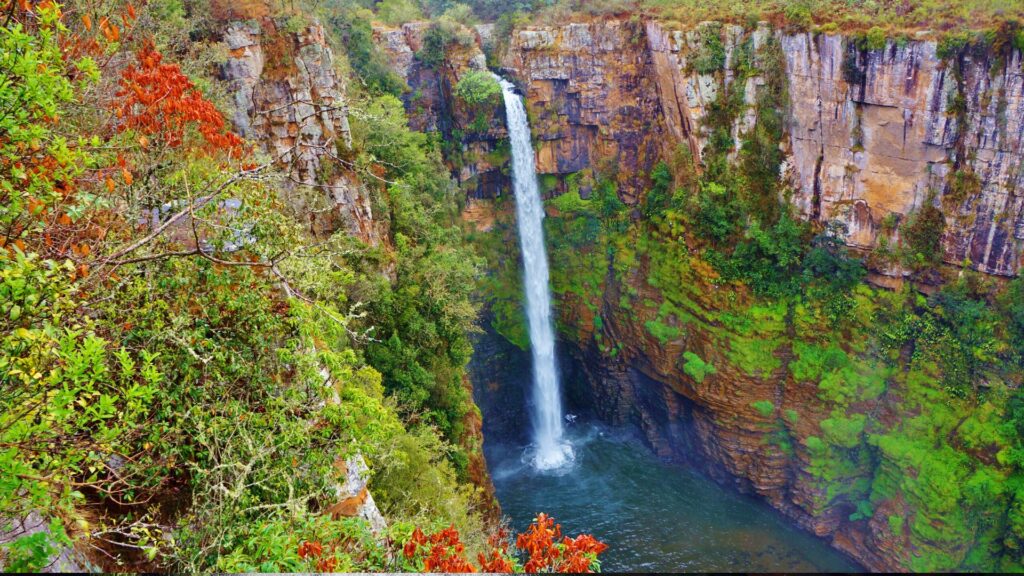 Lisbon falls
Why you should visit: The highest waterfall in the Mpumalanga province, Lisbon Falls drops from a sheer 94 metres in two streams, right into Lisbon Creek.
There are also many beautifully shaded picnic spots in the area to sit and take in the epic scenery. The Falls are situated just outside the town of Graskop and are named after the Capital city of Portugal. 
You can view the falls from the platform near the car park at the top of the falls or take the adventurous route and hike down to the waterfalls.
How to get there: Find the falls a short distance north of Graskop beside the R532 road.
Berlin Falls
Why you should visit: Much like Lisbon Falls, Berlin Falls was named by German miners during the gold rush, who named locations after towns and places in their home country within Europe. 
The waterfalls start out from the Sabine River, which drops 80 m down a cliff face into a beautiful jade-coloured basin. Visitors can take in the mighty falls from viewing platforms and even picnic around the bottom of the falls.
How to get there: Find Berlin Falls on the western side of the R532 road.
Mac Mac Falls
Why you should visit: The Mac Mac River plunges 65 m over a cliff face, creating the Mac Mac Falls. The waterfalls were originally a single stream, but the river was diverted by miners who wanted to work in a nearby gold reef and today, the falls are made up of two streams of water.
Now a national monument, visitors can get really great views of Mac Mac from a viewing platform at the top of the falls.
How to get there: You will find the waterfall roughly 13 km outside of Sabie along R532 road.
ALSO READ: Five natural wonders to see in Mpumalanga