A couple recently got the surprise of their life when they looked up and saw a python on the beam of their bedroom roof in the Kruger National Park.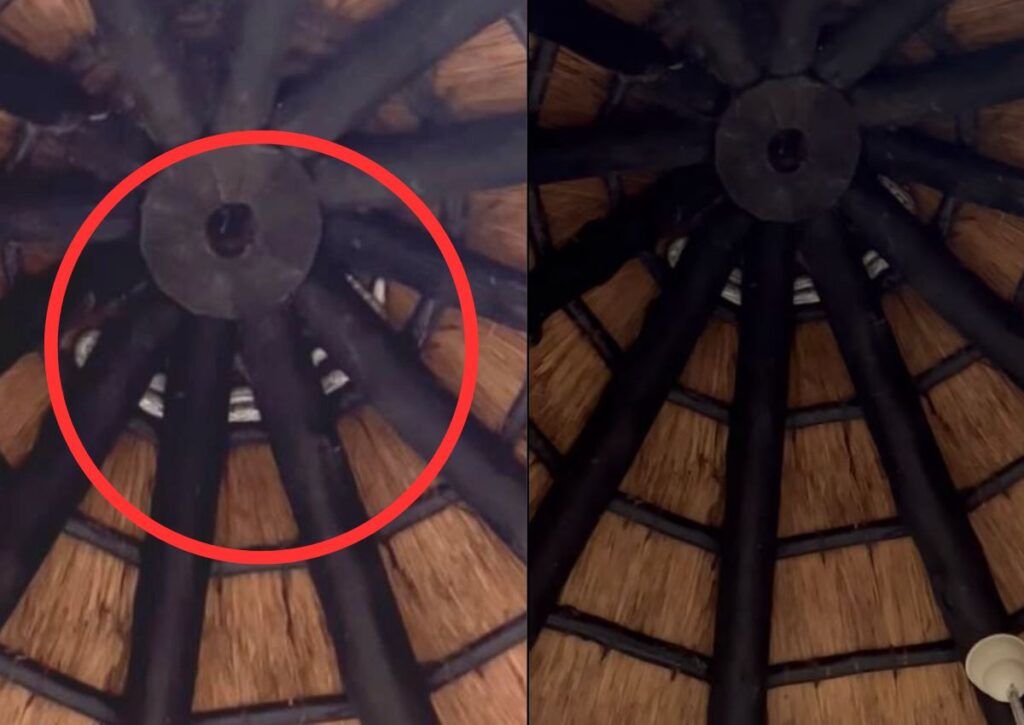 By: Corné van Zyl
THE COUPLE STAYED AT SATARA
They were double booked with the python.
Mica Bafatakis recently shared their experience on the SANParks Facebook group:
THE PYTHON WAS IN THE ROOF WHILE THEY SLEPT THERE THE PREVIOUS NIGHT
"My boyfriend and I were staying at Satara, and we went to have a lie down in the afternoon.

"When water fell from the ceiling on my boyfriend's leg- we reported a water leak to the reception and went for a beer. When we came back, I wanted to double-check the roof as I had a suspicion of a snake.

"When I looked up it was a python in our roof- we slept with it the previous night."

Mica Bafatakis
WATCH THE VIDEO HERE:
Last month, a man was taking a shower when a SNAKE popped its head out the drain at the Kruger National Park (KNP).
Lawrence Bowen recently shared his experience on social media.
ALSO READ: This is Africa: Cheetah struts into Kruger safari lodge [WATCH]
THE POST ABOUT HIS EXPERIENCE QUICKLY WENT VIRAL
"My visitor who joined me while showering in Letaba. A Mozambican Spitting Cobra… Stuff of nightmares! Make sure the drain cover is firmly secured."

Lawrence Bowen
His story quickly went viral on social media.
THIS IS THE YEAR OF THE ANIMALS
ALSO READ: LOOK: Man gets SNAKE surprise in shower in Kruger National Park
Meanwhile, a video of a hippo roaming around on a high school's premises in Tzaneen in Limpopo went viral.
The video was taken at Merensky High School.
THE HIPPO NONCHALANTLY STROLLS BY
In the video, two vehicles stop as the hippo nonchalantly strolls by.
ALSO READ: WATCH: Was this trophy hunter attacked and eaten by LION?
According to sources, this is a regular occurrence as the school is near a river. Merensky High School is a dual medium school situated in Tzaneen, Limpopo.
THE SCHOOL IS NEAR A RIVER
Click here to watch the video of the HIPPO.
ALSO READ: SPCA: Escaped tiger NOT yet found, sedated or captured