Trevor Noah is coming home! Here are all the updated details of the SA comedian's three-city tour in Mzansi…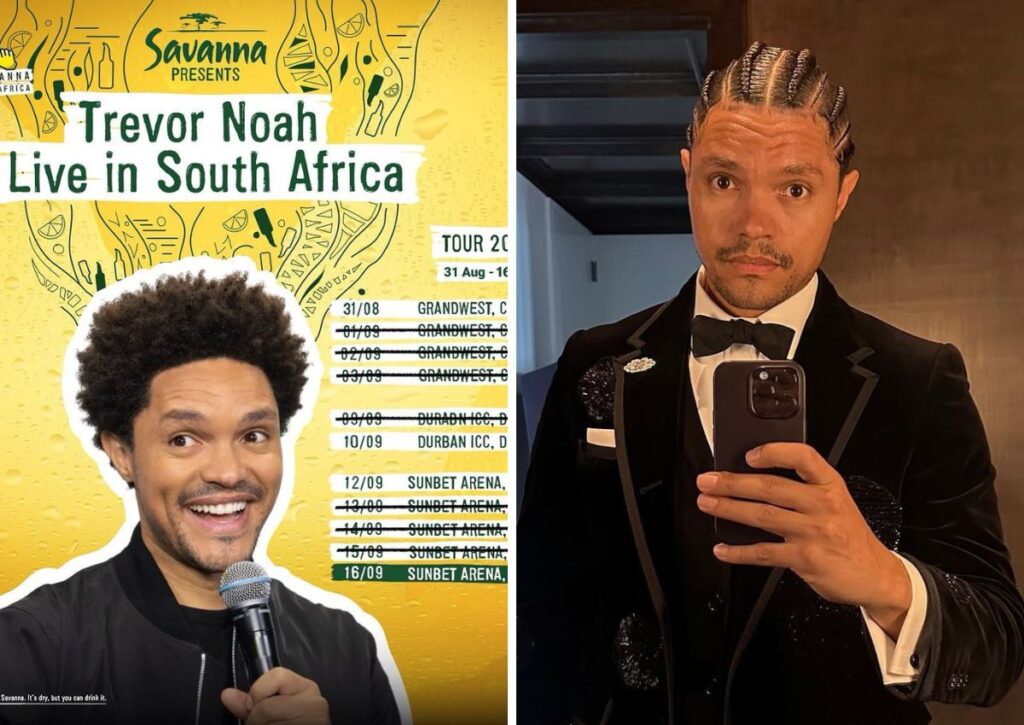 Due to popular demand, Trevor Noah has added another date to the South African leg of his Off The Record comedy world tour.
The Soweto-born star will visit Mzansi in his three-city stop from 31 August to 16 September 2023.
ALSO READ: Long lost flame: Trevor's SA ex gets married [photos]
TREVOR NOAH: ANOTHER SHOW ADDED
In an Instagram post over the weekend, the comedian revealed that he would add 16 September to his itinerary during the South African tour.
The show will take place at the SunBet Arena in Pretoria.
"Can't wait to come home," he captioned the post.
ALSO READ: Trevor Noah is the first comedian in 60 years to win Erasmus Prize
TICKETS ARE SELLING OUT FAST
In just over three months, the comedian will touch down in Mzansi for his comedy tour. And if you are thinking of seeing the star in the flesh, you'd better act fast as tickets are almost sold out.
ALSO READ: Two iconic South Africans promote tourism to Switzerland [watch]
Here are the details for his show.
31 August, 1, 2, and 3 September at the GrandWest Casino [sold out shows]
9 September – Durban ICC [sold out show]
10 September – Durban ICC [low tickets]
12 September – SunBet Arene [low tickets]
13, 14, 15 September [sold out shows]
16 September [available tickets]
Tickets are priced between R400 – R1000.
To purchase a ticket, visit Trevor Noah's official website.