Table Mountain National Park has conducted a 'prescribed burn' in the area to reduce the likelihood of future uncontrolled wildfires.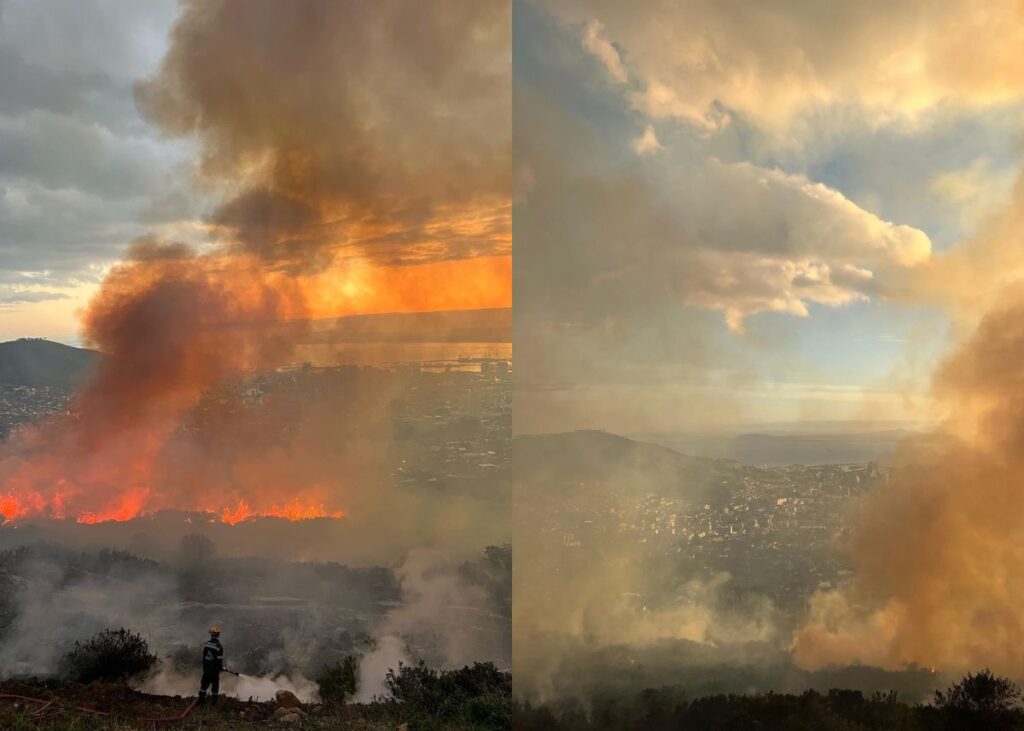 By: Storm Simpson
Flames licking along Tafelberg Road, Cape Town, caused concern for residents of the Mother City on Wednesday, 29 March. Table Mountain National Park (TMNP) has assured the public that the fire is the result of a prescribed burn that started in the early hours of Wednesday.
ALSO READ: No cash? No problem: Table Mountain National Park to go cash-free
TABLE MOUNTAIN FIRE IS A PRESCRIBED BURN
TMNP said the prescribed burns would take place between March and April under favourable conditions – for example, when the temperature is below 25C with moderate winds of less than 20km/h and light rain fell two to three days prior.
"Although we appreciate that such burning is a source of concern to many Cape Town residents, it must be stated that wildfires will occur, and an uncontrolled fire or wildfire could pose a huge risk to life and property on the urban edge. The removal of dry flammable material by means of a prescribed burn will reduce the likelihood of future uncontrolled wildfires," said TMNP.
The Table Mountain Cable Way Company advised visitors that they might encounter quite a bit of soot and smoke on Wednesday. However, operations are unaffected by the prescribed burns.
CLICK HERE TO READ MORE ARTICLES BY STORM SIMPSON
READ: