The Wildlife and Environment Society of South Africa (WESSA) has listed all of SA's cleanest and safest Blue Flag beaches for 2022/23.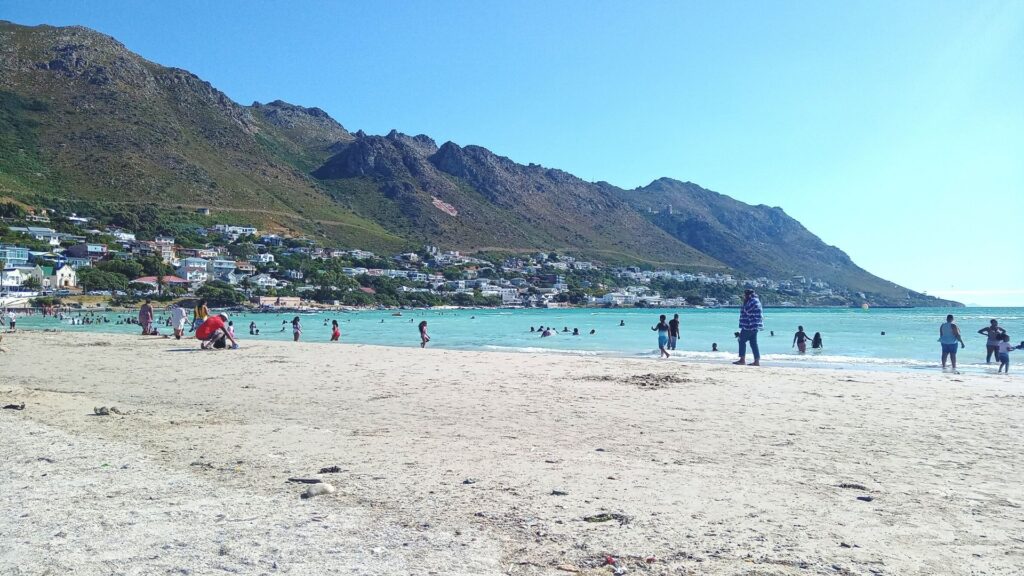 The Western Cape is leading with the most Blue Flag beaches in this year's list released by the Wildlife and Environment Society of South Africa (WESSA).
The iconic Blue Flag is one of the world's most recognised voluntary eco-labels awarded to beaches, marinas, and sustainable boating tourism operators.
ALSO READ: KZN North Coast: Beautiful beaches you HAVE to visit
SA'S BLUE FLAG BEACHES FOR 2022/23
WESSA is a South African environmental organisation which aims to initiate and support high impact environmental and conservation projects to promote participation in caring for the Earth.
In order to qualify for the Blue Flag, a series of stringent environmental, educational, safety, and accessibility criteria must be met and maintained.
In total, 51 beaches achieved the Blue Flag status and Western Cape leads with 33 beaches followed by the Eastern Cape and KwaZulu-Natal, with nine beaches each.
Notably, for the first time since a long while, none of the Durban beaches in eThekwini Municipality achieved a Blue Flag status this year. This comes as no surprise given the damage caused by the floods earlier this year which saw raw sewage flow into rivers and the sea. A number of beaches have been closed due to high E.coli levels.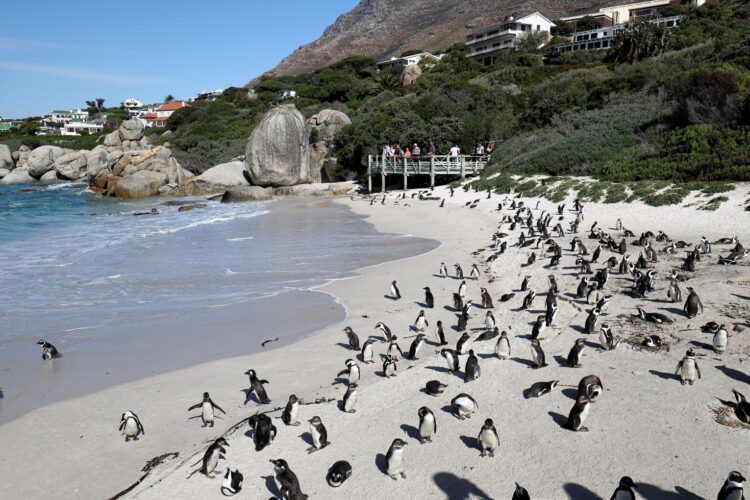 | | | |
| --- | --- | --- |
| REGION | MUNICIPALITY | NAME OF SITE |
| WESTERN CAPE | CITY OF CAPE TOWN | SILWERSTROOMSTRAND |
| WESTERN CAPE | CITY OF CAPE TOWN | CLIFTON 4TH |
| WESTERN CAPE | CITY OF CAPE TOWN | CAMPS BAY |
| WESTERN CAPE | CITY OF CAPE TOWN | LLANDUDNO |
| WESTERN CAPE | CITY OF CAPE TOWN | MUIZENBERG |
| WESTERN CAPE | CITY OF CAPE TOWN | BIKINI |
| WESTERN CAPE | CITY OF CAPE TOWN | MELKBOSSTRAND |
| WESTERN CAPE | CITY OF CAPE TOWN | FISH HOEK |
| WESTERN CAPE | OVERSTRAND | KLEINMOND |
| WESTERN CAPE | OVERSTRAND | HAWSTON |
| WESTERN CAPE | OVERSTRAND | GROTTO |
| WESTERN CAPE | OVERSTRAND | CASTLE |
| WESTERN CAPE | OVERSTRAND | ONRUS |
| WESTERN CAPE | CAPE AGULHAS | STRUISBAAI |
| WESTERN CAPE | HESSEQUA | WITSAND |
| WESTERN CAPE | HESSEQUA | PREEKSTOEL |
| WESTERN CAPE | HESSEQUA | LAPPIESBAAI |
| WESTERN CAPE | HESSEQUA | JONGENSFONTEIN |
| WESTERN CAPE | HESSEQUA | GOURITZMOND |
| WESTERN CAPE | HESSEQUA | STILBAAI WES |
| WESTERN CAPE | MOSSEL BAY | DE BAKKE |
| WESTERN CAPE | MOSSEL BAY | HARTENBOS |
| WESTERN CAPE | MOSSEL BAY | KLEIN BRAK |
| WESTERN CAPE | MOSSEL BAY | SANTOS |
| WESTERN CAPE | MOSSEL BAY | GLENTANA |
| WESTERN CAPE | GEORGE | WILDERNESS |
| WESTERN CAPE | GEORGE | HEROLD'S BAY (NEW) |
| WESTERN CAPE | BITOU | ROBBERG 5 |
| WESTERN CAPE | BITOU | THE WAVES |
| WESTERN CAPE | BITOU | NATURE'S VALLEY |
| WESTERN CAPE | BITOU | LOOKOUT |
| WESTERN CAPE | BITOU | THE DUNES |
| WESTERN CAPE | BITOU | SINGING KETTLE |
| EASTERN CAPE | KOUGA | DOLPHIN |
| EASTERN CAPE | KOUGA | CAPE ST FRANCIS (NEW) |
| EASTERN CAPE | MARINA MARTINIQUE | MARINA MARTINIQUE BEACH (NEW) |
| EASTERN CAPE | NELSON MANDELA BAY METRO | KINGS |
| EASTERN CAPE | NELSON MANDELA BAY METRO | HUMEWOOD |
| EASTERN CAPE | NELSON MANDELA BAY METRO | HOBIE |
| EASTERN CAPE | NDLAMBE | KARIEGA |
| EASTERN CAPE | NDLAMBE | KELLY'S |
| EASTERN CAPE | NDLAMBE | MIDDLE KENTON ON SEA (NEW) |
| KWAZULU‐NATAL | RAY NKONYENI | MARINA |
| KWAZULU‐NATAL | RAY NKONYENI | TRAFALGAR |
| KWAZULU‐NATAL | RAY NKONYENI | SOUTHPORT |
| KWAZULU‐NATAL | RAY NKONYENI | UMZUMBE |
| KWAZULU‐NATAL | RAY NKONYENI | RAMSGATE |
| KWAZULU‐NATAL | RAY NKONYENI | HIBBERDENE |
| KWAZULU‐NATAL | KWADUKUZA | THOMPSON'S BAY (NEW) |
| KWAZULU‐NATAL | KWADUKUZA | WILLARD (NEW) |
| KWAZULU‐NATAL | KWADUKUZA | BLYTHDALE (NEW) |
Source: WESSA
By: Nokwanda Ncwane