Passengers who find themselves in need of a nap now have the option to take one in a comfortable sleep capsule at one European airport.
Take a nap in a sleep capsule
The days where weary travellers nod off to sleep in uncomfortable airport chairs could soon be gone, now that one European airport has introduced sleep capsules for tired passengers.
Warsaw Chopin Airport in Poland have now added sleeping capsules to its list of amenities, specially designed to provide rest during long layovers or long waits between flights, reports schengenvis.info.
ALSO READ: First class to go: Qatar Airways says goodbye to luxury cabins
The sleeping capsules are not only available to travellers who have to wait around due to long transfer intervals, but also to those who find themselves forced to spend the night inside the airport premises due to any number of reasons.
Chopin Airport Spokesperson, Anna Dermont, highlighted that the introduction of sleeping capsules at the airport was another step taken to increase the comfort of travel.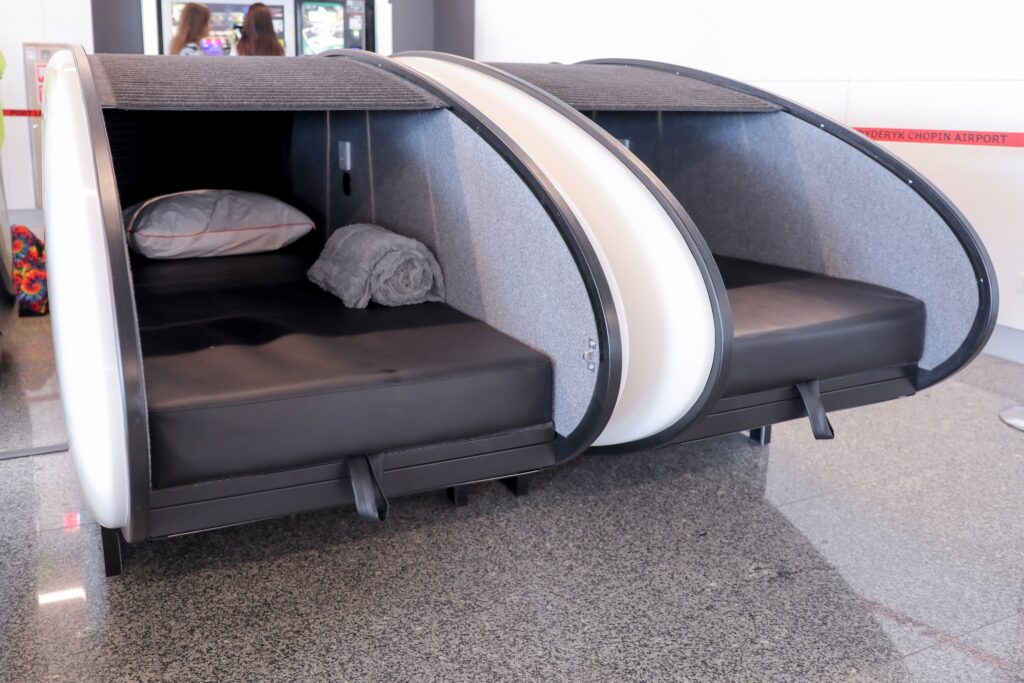 ALSO READ: World's top airlines for 2023: See the list!
"Skynests" for economy class
In other "comfort of travel" news, Air New Zealand will soon offer economy class passengers "Skynests" for naps on long-haul flights.
This new offering comes in the form of eight new Boeing 787 Dreamliner jets being equipped with bunk beds and couches by 2024.The airline says that it will be the first carrier to put sleep pods on a plane and it will also be the first to offer economy class passengers this special option.
ALSO READ: Airline to install bunk beds for economy class pax
According to recent updates, Air New Zealand revealed that the six bunk bed pods will be located between the economy and premium economy cabins on certain long-haul routes, including the 17-hour direct between New York City and Auckland, which ranks among the longest flights in the world.
ALSO READ: New Premium Economy from KLM coming to SA soon
Passengers will be able to pre-book a slot in the pod for between NZ$400-$600 (R4 500 – R6 800) for a four-hour block, in addition to the regular cost of their ticket. The cabin crew will also change out the bedding in each pod after each use.
Skynests will include USB charging ports, a reading light, ear plugs, full-size sheets, a blanket, a pillow as well as seatbelts to make sure that the beds adhere to onboard safety protocols.