If you've ever wanted to get married on a private jet, here's your chance! This African airline now offers fabulous sky weddings…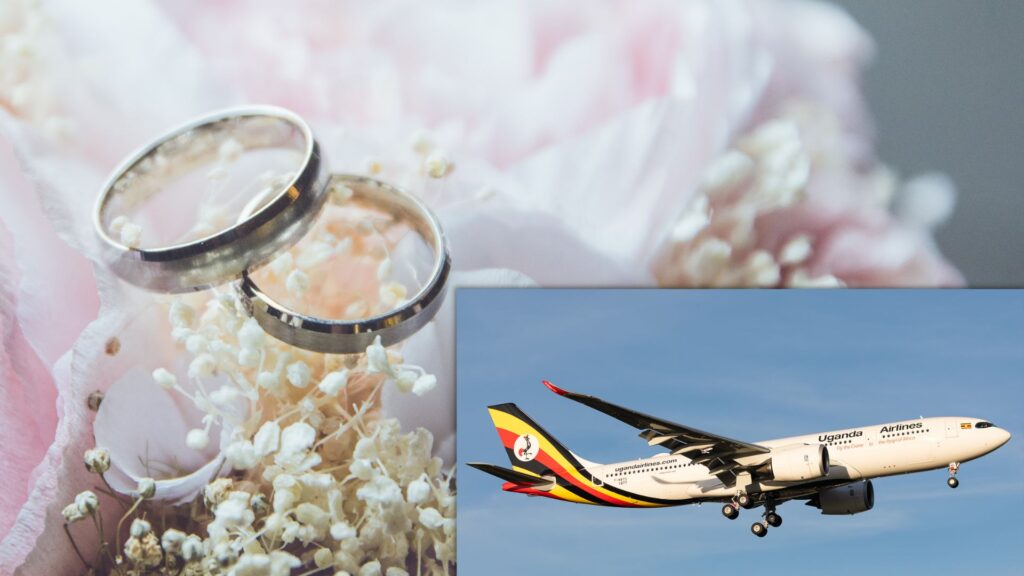 Sky Weddings – a new way to wed?
There are unique weddings and then there are UNIQUE weddings, and now one African airline can offer happy couples the ultimate way to say 'I do' – at 36 000 ft!
Uganda Airlines is now offering couples the incredible opportunity to wed on a private jet, successfully launching two wedding packages this year, one called Sky Weddings and the other called Sky Celebrations.
As per a story by news24, Uganda Airlines announced the latest offering during the Bride & Groom Expo in Kampala, Uganda, in July this year. In a statement to the Ugandan media outlet, New Vision, Uganda Airline's Chief Executive Officer, Jenifer Bamuturaki, said that the two packages were moving from the ordinary way of celebrating relationship milestones to a very unique choice of taking parties from the ground to the clouds.
A celebration in the sky for you and 16 guests
The 'Sky Weddings' package is provided by a private jet rental company called Air Charter Service, and the experience costs an eye-watering $28 000 (R467 000) for a two-hour flight with 16 guests. The airline will also offer couples who have remained successfully married the opportunity to celebrate their anniversary in the air.
Bamuturaki added that the 'Sky Celebrations' experience is a journey that includes proposals, bridal shopping, weddings, honeymoons and anniversaries.
"Imagine celebrating your nuptials aboard an aircraft, with your newly-wed [partner] on your most auspicious occasion taking a tour to the Pearl of Africa, with the best inflight hospitality among friends and family," she said.
ALSO READ: [WATCH] Mind your head! Plane makes 'lowest ever' landing