It seems to be shark season in Plettenberg Bay, as more Great white sharks have been spotted along the coast recently.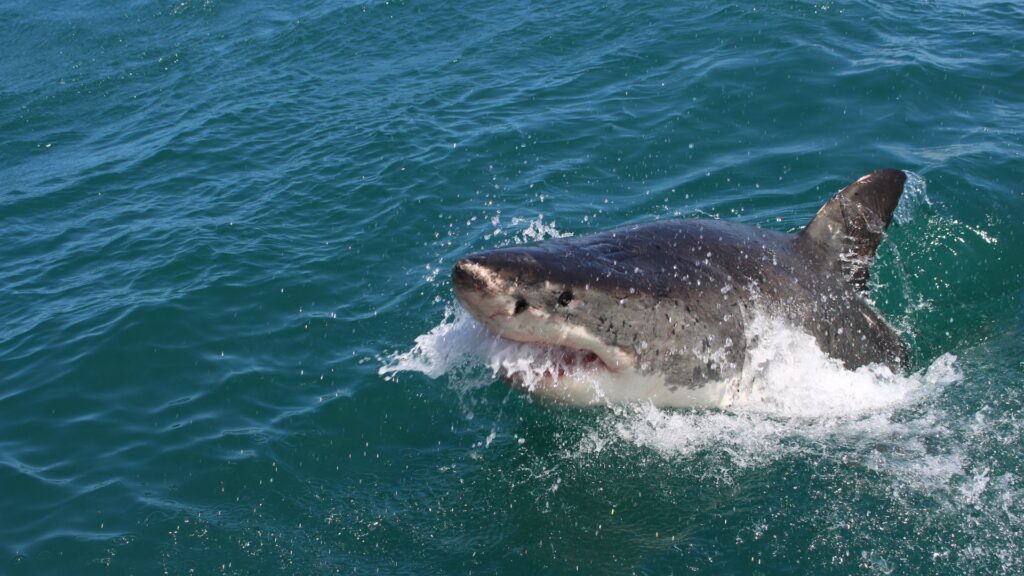 An aerial survey of the Plettenberg Bay coastline revealed that a dozen Great white sharks are in the area. The Plett Shark Action Group (PSAG) said this was more than expected at this time of year.
GREAT WHITE SHARKS SPOTTED IN PLETTENBERG BAY
The aerial survey covered the coastline from Robberg Peninsula to Keurboomstrand on Tuesday morning, 4 October.
Plettenberg Bay recently had a fatal shark attack at Central Beach on Sunday, 25 September and the National Sea Rescue Institute (NSRI) has issued multiple shark warnings for the area in 2022.10.06
MORE ON THIS:
The Plett Shark Action Group said twelve Great white sharks were counted among the sharks that were spotted during the survey and added that the number is more than expected during spring in Plettenberg Bay.
"Reasons for this may vary; there may be favourable prey in the bay, the ocean conditions and change in water temperature may be driving the sharks into the bay, and most notably a possible delayed effect of the whale carcass that was in the vicinity fairly recently."
As previously reported, a Humpback whale carcass was spotted between Natures Valley and Keurbooms Beach with a number of sharks feeding on the carcass. It prompted a warning for increased shark activity in Plettenberg Bay and the Southern Cape coastline.
READ MORE: WATCH: Sharks feed on Humpback whale carcass as it drifts towards Plett shore
PSAG also said it had been made aware of potential sharks in the area that have been displaced from Mossel Bay and other areas due to the recent Orca predation and increased Orca interactions.
READ MORE: 'Historic' footage shows Orcas killing a nine-foot Great White Shark in Mossel Bay
Based on past observations, the authorities expect the predators to soon migrate and leave the bay.
By: Storm Simpson