On Tuesday, 15 February, a funnel cloud developed over the Boksburg area and numerous individuals took to social media to share photos of it.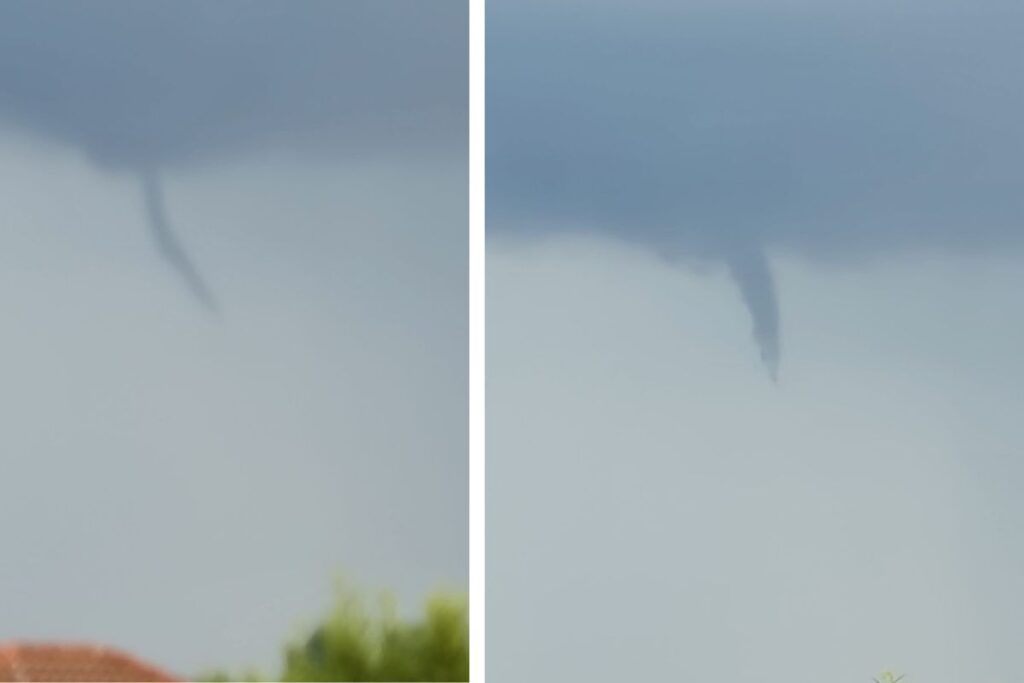 By: Michelle Swart
ALSO READ: Funnel cloud spotted in the West Rand, Johannesburg
Funnel cloud spotted
Social media users had to quickly use their cameras as a funnel cloud developed above Brakpan/Boksburg and dissipated after about three minutes.
Many people took the chance to make fun of its tiny size.
A user pointed out that it could have been more appropriately termed as a water sprout.
ALSO READ: Spectacular RAINBOW CLOUD spotted over Gauteng [photos]
What exactly is this?
The shape of a funnel cloud, which is a funnel-shaped protuberance from the base of a thunderstorm, gives it its name.
These formations, which are commonly associated with cumulonimbus thunderclouds or towering cumulus clouds, do not reach the ground.
However, they typically form at the base of large supercells, similar to tornadoes, with a rotating column of wind drawing in water droplets and creating an intense region of low pressure.
Sometimes, these clouds can be seen as the precursors to tornadoes, which form when they collide with the ground.
Furthermore, if the clouds come into contact with water, they can develop into waterspouts.