South Africans will enjoy 14 public holidays in 2023 – and the next one falls next week! Did anyone say 'long weekend'?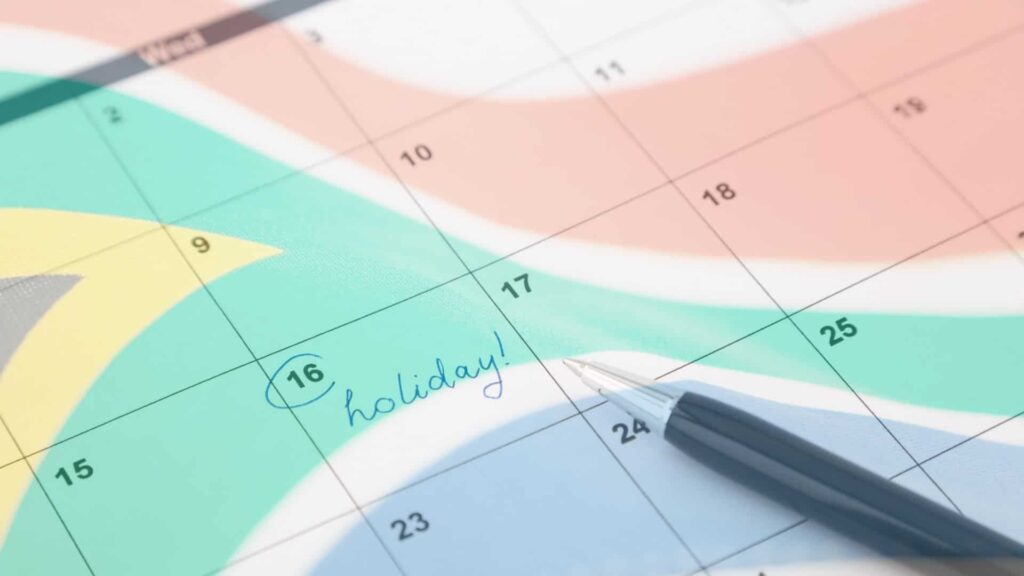 By: Garrin Lambley
As reported by The South African website, Mzansi will have 14 public holidays in 2023 – which includes an additional two days off to celebrate public holidays which fall on Sundays.
ALSO READ | PARENTS: HERE'S HOW MANY SCHOOL DAYS THERE ARE IN 2023
Two of those holidays have already passed: New Year's day and the first of those 'extra' days, Monday, 2 January, to observe New Year's day.
The Public Holidays Act (Act No 36 of 1994) determines that whenever a public holiday falls on a Sunday, the Monday following it shall be a public holiday.
CHEESY | PUN OF THE DAY
However, South Africans will 'lose' one public holiday next year as the Day of Reconciliation falls on Saturday, 16 December 2023.
ALSO READ: Bob the turtle swims 2 000km back to Cape waters – PICTURE
The next holiday – or day off work – to look forward to is Human Rights Day on Tuesday, 21 March.
MUST READ | South African superstar Gerda Steyn joins new running club
Public holidays in South Africa for 2023:
Sunday, 1 January: New Year's Day
Monday, 2 January: Public holiday New Year's Day observed
Tuesday, 21 March: Human Rights Day
Friday, 7 April: Good Friday
Monday, 10 April: Family Day
Thursday, 27 April: Freedom Day
Monday, 1 May: Workers' Day
Friday, 16 June: Youth Day
Wednesday, 9 August: National Women's Day
Sunday, 24 September: Heritage Day
Monday, 25 September: Public holiday Heritage Day observed
Saturday, 16 December: Day of Reconciliation
Monday, 25 December: Christmas Day
Tuesday, 26 December: Day of Goodwill
In a typical year, South Africa has 12 holidays, which is roughly the average when compared to other countries. The global average for public holidays is 11 days off.
ODDS | Rugby World Cup 2023: Bookmakers make France new favourites in latest odds
Workers in most European countries enjoy 10-14 public holidays a year. The United Kingdom, however, has only eight.
On the opposite end of the spectrum, Myanmar has 30 holidays, while Sri Lanka, Iran, India, and China have 29, 27, 21, and 17, respectively.
LAUGH OUT LOUD | JOKE OF THE DAY