There are over 19 statues of the late Nelson Mandela and 19 are in South Africa. Two new statues will be unveiled today.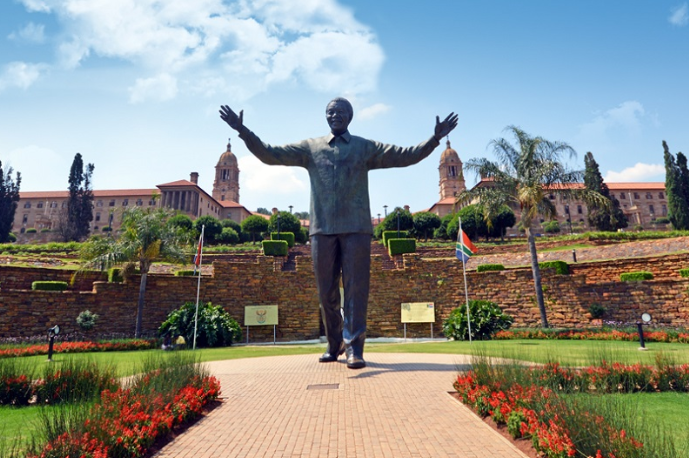 President Cyril Ramaphosa is expected to unveil two statues of South Africa's first democratically elected President, Nelson Mandela on Tuesday, 18 July.
This year marks the 10th anniversary of Madiba's passing and he would have been 105 years old as he was born on 18 July 1918.
TWO NELSON MANDELA STATUES TO BE UNVEILED ON HIS BIRTHDAY
The statues will be unveiled at the Nelson Mandela Museum Bhunga Building in Mthatha and Nelson Mandela Museum Youth and Heritage Centre in Qunu.
The two statues will resemble Madiba as a statesman and the other as a traditionalist.
ALSO READ: Mandela Bridge to be temporarily closed for maintenance
According to government, the two monuments serve as a tribute to Madiba's enduring impact on South Africa and the world, and commemorates the 67 years he dedicated to the fight against apartheid.
Ramaphosa is expected to deliver the keynote address at the national commemoration of the United Nations-endorsed Nelson Mandela International Day.
Madiba already has a nine-metre high bronze statue at the Union Buildings in Pretoria, Gauteng. It is the tallest bronze sculpture of Mandela in existence and it stands on the spot where Mandela was inaugurated as South Africa's first democratically elected president in 1994.
The tallest Mandela memorial is Marco Cianfanelli's steel construction at the capture site near Howick in KwaZulu-Natal
ALSO READ: Commemorative spots to visit in Johannesburg this Mandela month