MSC Cruises' ship, the MSC Opera, is set to be transformed into a floating hotel for guests attending the FIFA World Cup this year.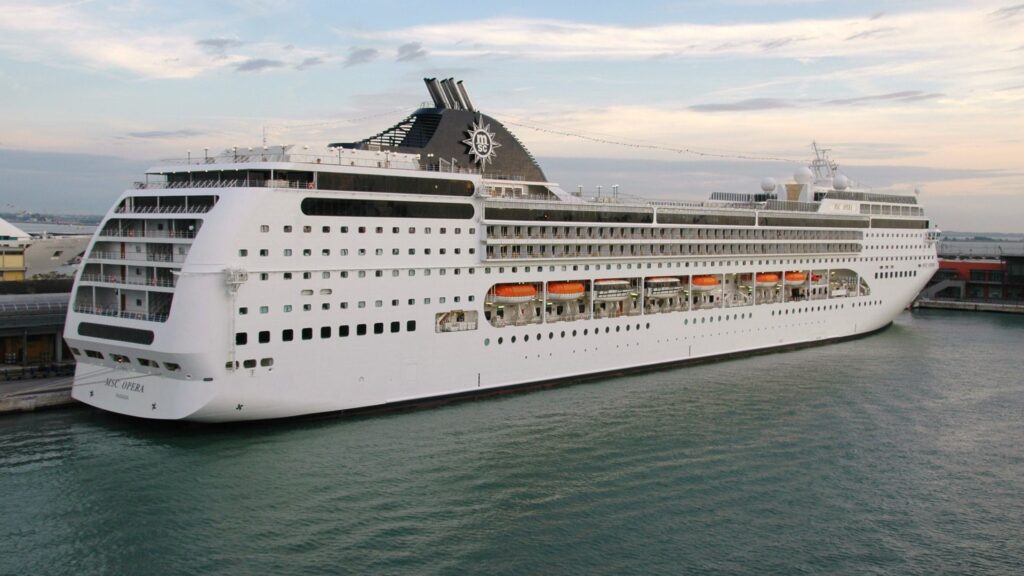 MSC Opera to house FIFA guests
MSC Cruises recently announced that their cruise ship, the MSC Opera will become a hotel on water in Doha for the duration of the 2022 FIFA World Cup.
The cruise ship will offer 1 075 passenger cabins in co-operation with Qatar's Supreme Committee for Delivery and Legacy, reports Travel News, and passengers will be welcomed on board from 19 November until 19 December.
Amenities on board the luxury cruise ship includes a shopping area, lounges, the Teatro dell' Opera, restaurants, spa, gym, swimming pools and whirlpools on its nine decks.
ALSO READ: MSC Cruises returns to SA shores with TWO ships for the first time
English WAGS also hire billion dollar cruise ship for World Cup
In other cruise ship meets World Cup news, WAGS (wives and girlfriends) of the English football team have hired a $1 billion cruise ship to stay on during the FIFA World Cup.
Whilst their footballer husbands are gearing up for the month-long tournament, the wives and girlfriends of the English team will have the best seat in the house. And with a bottom-less budget – that includes hiring a $1 billion luxury liner to home them for the duration of the World Cup.
According to Daily Star, the English WAGS have splashed out on a lavish cruise ship  – the MSC World Europa – described as a "floating palace". The publication reports that the ship has "six swimming pools, 14 ocean-view jacuzzies, salons, boutiques, restaurants, bars, and even a dodgem car rink"
The $1 billion cruise liner also includes a soccer pitch, a basketball court plenty of activities for the kids.
ALSO READ: Home Affairs says you will now pay a little more for a passport