Linda Potgieter, a 50-year-old South African woman, has broken the Guinness World Record for most bungee jumps done in one hour.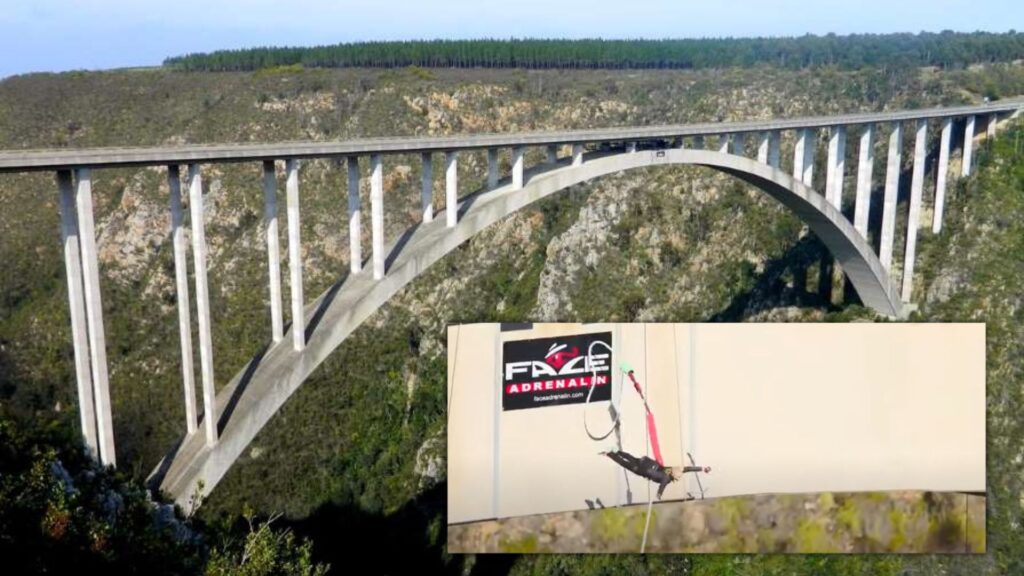 How many bungee jumps?
A 50-year-old woman from Paarl in the Western Cape has managed to secure the Guinness World Record title for 'Most Bungee Jumps done in an hour'. The woman, Linda Potgieter, did a whopping 23 jumps in one hour off Plettenberg Bay's Bloukrans Bridge, beating the previous record of 19 in an hour.
Potgieter told Cape Talk that she was exhausted during the incredible feat, and even vomited twice between jumps, but she gained mental control over her fatigue and pushed on.
ALSO READ: Tea-rrific! SA woman sets Guinness World tea-making record
The record breaker also said that she took up adventure sports 30 years ago as a way to cope with trauma and the difficulties that she faced as a child, believing that if she could accomplish those extreme feats, she could get her mind in the right place.
"I chose adventure sports to help me get through all of that because I just thought, 'if I jump out of a plane, if I can jump off a bridge, and if I can get those things right, then I think I can get my mind right', and that's exactly what happened. What started as building my confidence and breaking through my fear and barriers actually became a way of life." Potgieter said in the interview.
"I believe and I experienced that once you break the fear of this thing that you're petrified of doing, freedom is waiting right on the other side – freedom of your mindset, freedom [towards believing], 'I can do this, and now, if I can do this, I can wear that red dress, I can launch that business, I can write that book'." she added.
You can listen to the full, inspiring interview here or watch some of the bungee jumping footage below: