The much-anticipated Cape Town-Durban route from LIFT airlines has finally been launched! Here's everything you need to know…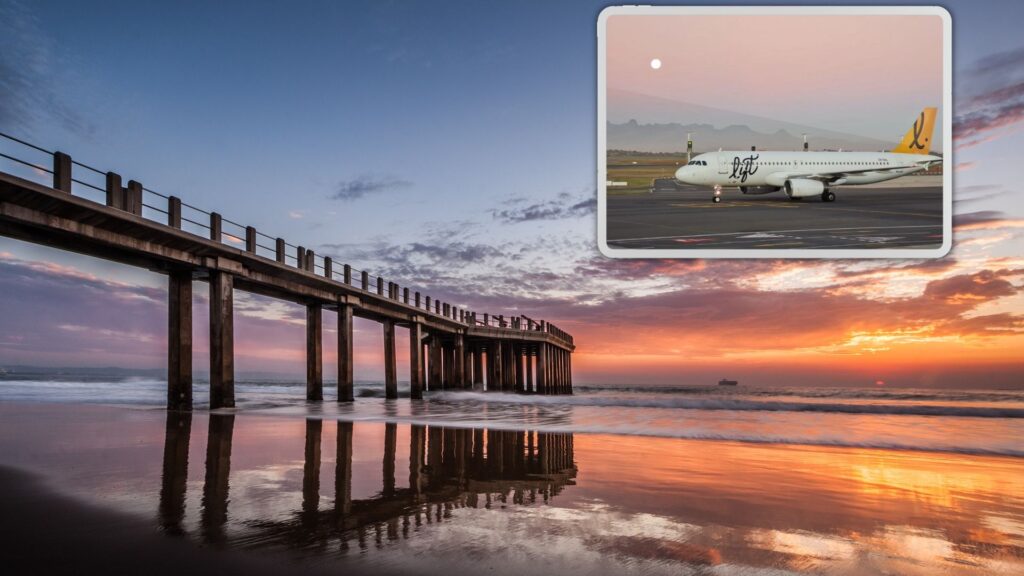 LIFT completes Golden Triangle
Local airline, LIFT, announced yesterday, 10 November, that they have finally launched a new Cape Town-Durban route and that sales are now open. With this new addition, the airline has officially completed the popular Golden Triangle between Johannesburg, Cape Town and Durban, says Travel News.
The first flight between Cape Town and Durban will begin later this month, from 25 November, with two return flights per day. 
Jonathan Ayache, co-founder and CEO of LIFT, said that passengers can even expect a 'premium' experience on board.
"We're delighted to announce this latest route addition which connects Cape Town to Durban. Not only will this add much-needed capacity on to the route but will also offer passengers a real business-class alternative; we call it LIFT Premium," Ayache said.
"We will also have our dog-friendly flights as an option between Durban and Cape Town." Ayache added.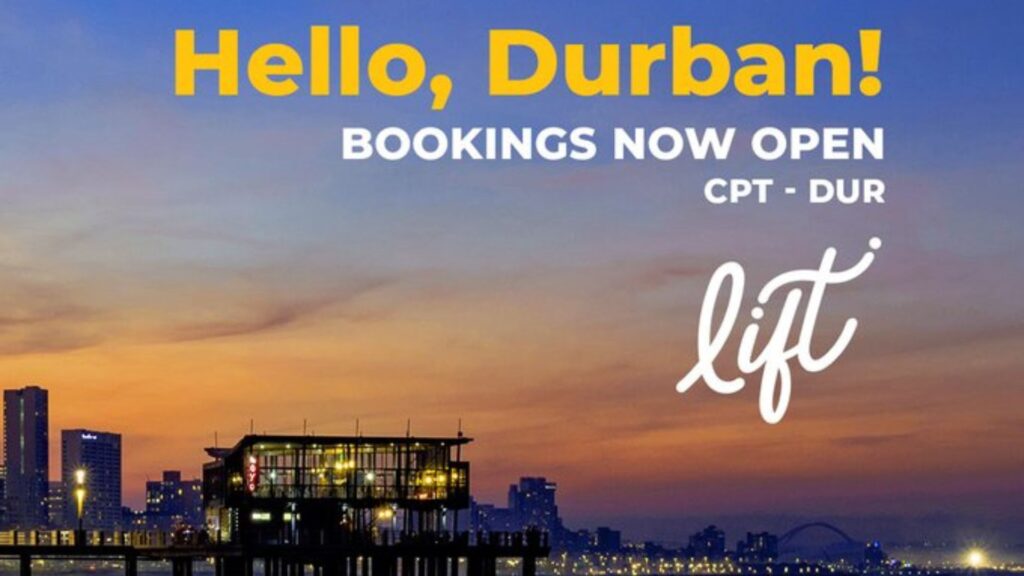 Flight schedule
According to Travel News, the twice-daily flights will depart as follows:
Cape Town departures
·      Flight GE372 departs Cape Town at 06:00 and arrives in Durban at 08:05.
·      Flight GE374 departs Cape Town for Durban at 15:00, arriving in Durban at 17:05.
Durban departures
·      Flight GE373 departs Durban at 09:00 and arrives in Cape Town at 11:15.
·      Flight GE375 leaves Durban at 18:05 and arrives in Cape Town at 20:20.
ALSO READ: Need a LIFT Durbs? LIFT airlines to launch new JHB and Durban route
Johannesburg to Durban touch down
LIFT recently touched down at King Shaka International Airport in their inaugural connection between Johannesburg and Durban on 26 October, receiving a fantastic welcome.
After receiving a water salute upon arrival, the airline was treated to a joyous celebration at King Shaka International Airport, with some great traditional Zulu and Indian dancing. Take a look: