A KwaZulu-Natal snake-catcher has captured a huge Python which appeared after some heavy rains in the KZN area. Check it out…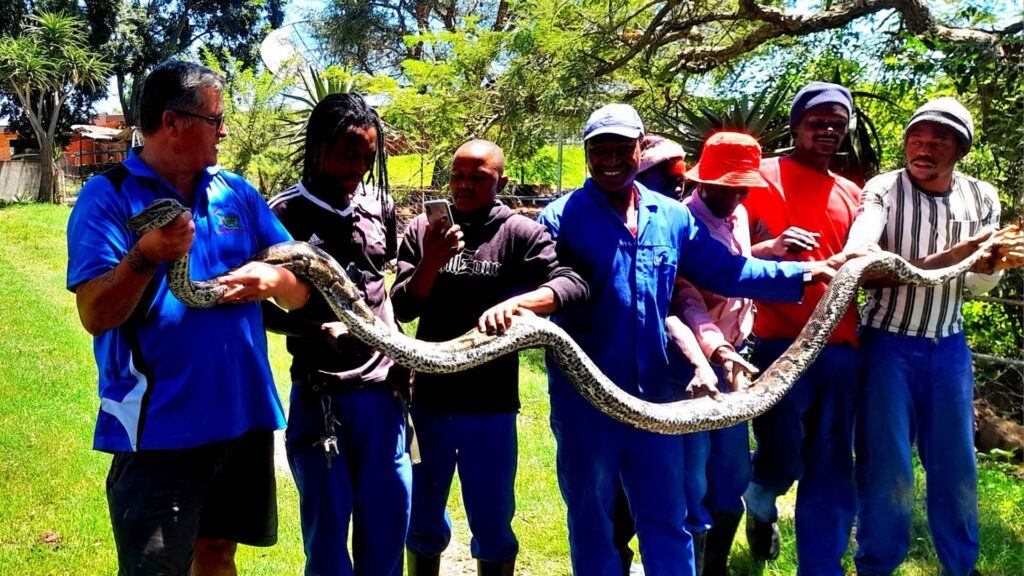 KZN snake-catcher handles Python like a pro
KwaZulu-Natal snake-catcher, Fanie Cilliers and his son Sean Cilliers, from Ladysmith Snake Removal, recently rescued a 3.65m-long, 16kg python from the Windsor Dam area in KZN.
ALSO READ: It's a wild, wild world: Game reserves to visit in KZN
In an interview with the Ladysmith Herald, Cilliers said that he and his son were called out to the area after fearful residents spotted the snake.
"Residents should remain calm and contact me as soon as possible if they spot a snake," Cilliers stated.
"With all the rain and localised flooding in the area, numerous big snakes have been reported in the Ladysmith town, yes – in town," Cilliers added.
ALSO READ: SEE: First leopard spotted on KZN College Estate
Cilliers said that the province could see a lot more snake sightings, given the amount of wet weather it's been having. According to the snake-catcher, the python would be released far away from residential areas.
Check out some pictures below: