According to their Chief Marketing Officer, local airline, FlySafair, says that the cost of flying in South Africa could change for the better quite soon…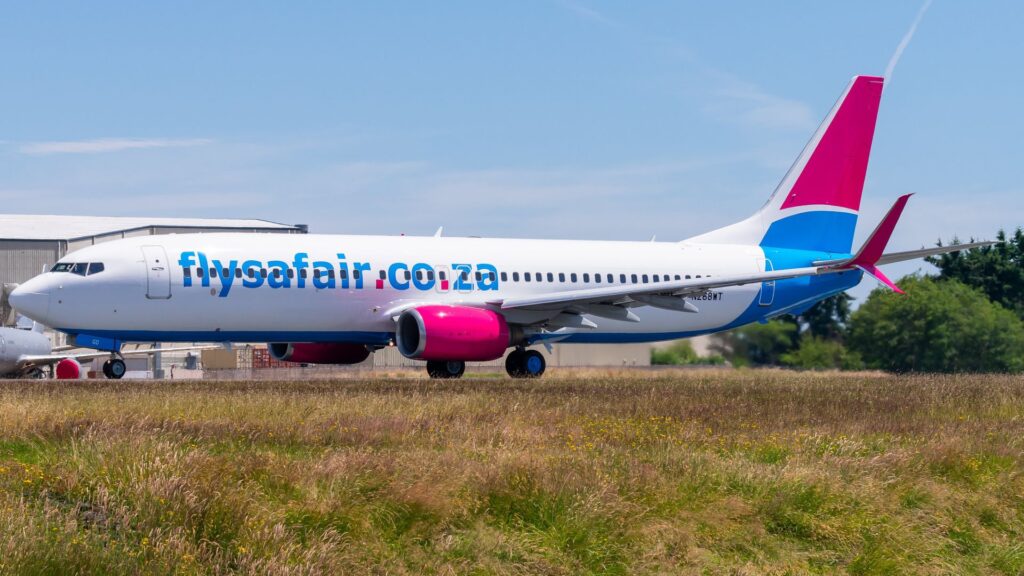 Could South Africans pay less for flights anytime soon?
Well, according to the Chief Marketing Officer at FlySafair, Kirby Gordon, local flight prices will indeed drop to 'normal' levels by as early as February 2023.
This comes after a period of intense volatility and constraint in the supply of airline seats, which led to a temporary increase in the average cost of a flight ticket, says Cape Town Etc.
"We expect that airfares will really normalise in late January to early February. This will be a product of a natural lull in seasonal demand and, more significantly, an increase in the number of seats available in the market." Gordon said.
FlySafair plans to help increase those seats in the market by adding at least six additional Boeing 737-800 aircraft to their present fleet of 25 aircraft by the end of April next year.
"While we have been doing everything, we can add capacity, it's not something we can roll out at the drop of a hat. It takes a huge amount of planning to bring in a new aircraft. Everything from staffing resources to route scheduling is taken into consideration so as to ensure the best levels of efficiency across our network and ultimately the long-term sustainability of the airline." Gordon added.
ALSO READ: FlySafair spreads its wings: adds 11 new destinations to its schedule
A new look for FlySafair
FlySafair also recently unveiled a new logo and livery design for all their aircraft.
According to a media release fom the airline, the philosophy behind the brand and its new look were inspired by FlySafair's passion for uniting the nation and customers with family, friends and colleagues between seven major cities in South Africa and Mauritius.
This unity created the heart that sits on the new logo, made up of destination markers of the eight cities the airline flies to.
The new livery highlights the airline's 57-year-old legacy with a navy-blue stripe at the foundation of the aircraft. Above that, the stripe in its famous pink proudly represents who FlySafair is today, as well as the future of its business.
In the centre of both these stripes sits the lighter blue stripe, which symbolises infinite possibility and blue skies, where past and present meet.