SWAT SOS 247, the security company that captured the tiger spotted in Edenvale, Gauteng, says it decided to immediately sedate the animal and relocate it to a safe place was made due to the volatility of the situation.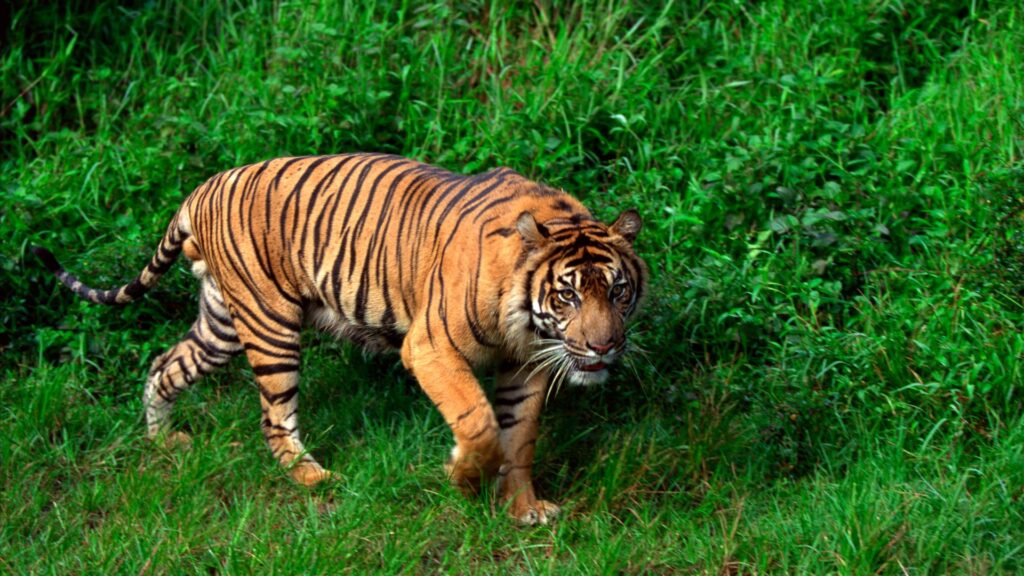 By: Nokwanda Ncwane
The tiger was spotted on Monday, 30 January, at a property in Eastleigh Ridge.
EDENVALE TIGER SAFELY RELOCATED
SOS says on Monday morning at approximately 5:30, it had to deal with a unique situation whereby one of its officers observed through the remote monitoring of a client's security cameras that a tiger was walking around on the client's property.
The security company said it was mindful of the almost mass hysteria that accompanied the recent escape of Sheba the Tiger in Walkerville and the tragic manner in which it ended.
"Upon arrival at the scene, the officers encountered a sub-adult tiger on a pavement in Eastleigh Ridge. Although the animal appeared in good health and seemed docile, it appeared frightened of its surroundings. Unfortunately, news of the tiger's presence soon spread over social media and radio stations. While officers were still assessing the situation, our other officers reported seeing gun-toting individuals scouring the area in search of the big cat, including members of the local CPF, Mamba Security, and at least one professional hunter.

Soon a crowd of people descended on the area where they believed the cat was trying to take refuge. The situation became precarious due to the people continuously shouting over each other and with more curious onlookers flocking to the area. The operation was carried out with the utmost professionalism and without any adverse effects on the animal. It was successfully transported to a safe location where it immediately started roaming about as soon as it woke up."

SWAT SOS 247
ALSO READ: Animals gone wild! It's been a CRAZY wildlife week: SIX must-read stories
Furthermore, the security company said since news of the roaming cat spread like wildfire, SOS decided to release the information that the cat had been sedated and removed to a safe place.
"As we are not at liberty to disclose any personal information concerning our clients, we did not release the names of our clients and, in compliance with POPIA, will continue to refrain from disclosing our clients' personal information."
"The photos and video footage on our Facebook page confirm that the tiger is alive, well, and in good health. We, at this moment, assure the public that the animal has not been harmed in any manner and that it is well cared for in its new environment. We further assure the public that there is not a kernel of truth in the baseless allegations that the animal had been, or will be, reared for harvesting and selling its body parts or hunting."
ALSO READ: Cape Town aardvark: SPCA investigating cause of death