The Lion Park, a Wildlife Sanctuary based in East London, Eastern Cape has announced the closure of its facility after two decades.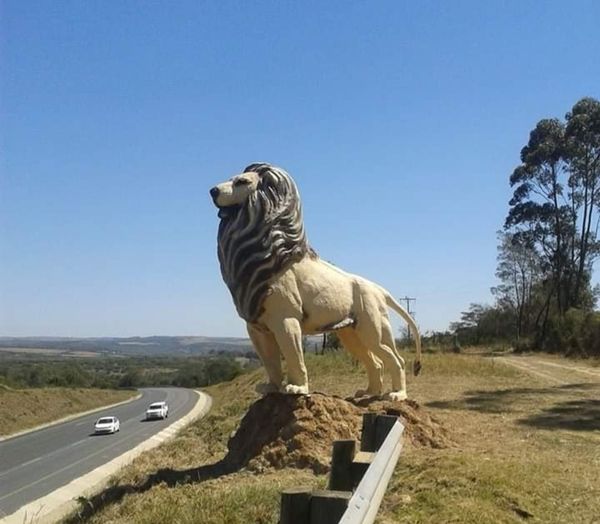 By: Siso Naile
THE LION PARK IN EAST LONDON ANNOUNCES SAD NEWS
In a brief statement, The Lion Park management took to its official social media page (Facebook) to share the saddening news which has left numerous animal lovers devastated.
"To all of our beloved guests, it is with a heavy heart that we must announce our permanent closure."

The Lion Park Management
"After over 20 years in business, we have decided to close The Lion Park at the end of April," the organisation confirmed.
"The Lion Park owners and staff would like to thank East London for all of the support shown over the past twenty years," the statement continued.
WHAT THE ANIMAL SANCTUARY PLANS TO DO WITH THE ANIMALS
Regarding the Welfare of the animals, the Lion Park responded: "A few of our animals may be relocated to other parks/ sanctuaries but most will still remain here in our sanctuary. We will still be active in animal rescue and still very involved in the vervet monkey rescue. We will be open weekends (Saturday and Sunday) only until the end of April".
ALSO READ: Durban's famous Funworld to shut its doors
VISITORS LEFT SHATTERED BY CLOSE DOWN
Recent visitors and animal lovers alike have reacted to the closure of The Lion Park
Vanessa Bowles said, "Unforgettable memories made at your place!!! Mark Johnson, Wendy Johnson, Candice Johnson and Nathan, thank you for sharing your park, animals and time with the public. I know it has not always been easy. Your dedication and love for your animals is amazing. Wishing you many blessings for your new adventure, May it be a huge success!!!!"
Debbie Sheldrakes said, "That's so sad we came a few years ago whilst on holiday from the UK, was amazing, good luck to you all".
Kaileigh Schutte said: "Heartbreaking news I remember as a kid how fun it was for me and how I wish my first little boy that's on his way could also have a fun time at a place like this just as I did as a kid but…I do hope all the best for the staff and thank you for all the amazing memories that will stay with me. I wish all the best of luck and hope that all animals are still well taken care of where ever they land up".
Micaela Roque Dos Santos said: "Wow what sad news. In 2020, the year we immigrated from South Africa our last family outing was to The Lion Park. Such beautiful memories were made that will be remembered forever, my son still speaks about it and asks when we go on holiday to South Africa if we could come back to your park. He's going to be heartbroken".