WILDOCEANS recently invited members of the public to the Durban beachfront to meet the World's Most Dangerous Predator – and it's not what you think…
A team from WILDOCEANS, a programme of the WILDTRUST, recently invited members of the public to the Durban beachfront in order to meet the world's most dangerous predator – which was in a mysterious tank covered in black cloth.
Once they were seated, they were then asked to guess what could be in the shrouded tank. One person said it was a snake, another said a killer whale. One person even said plastic. "I think it's plastic," claimed the participant.
Who's the actual predator?
What the mysterious tank actually contained was not what was expected. The tank housed two shark shaped mirrors, revealing the most dangerous predator on the planet: Humans.
Tourism Update reports that humans are responsible for killing approximately 100 million sharks globally due to a combination of bycatch, fisheries, pollution, trade, loss of critical habitat and negative perceptions linked to sharks.
Dr. Jennifer Olbers, a Marine Scientist at WILDTRUST, said that sharks are indeed important for the ocean ecosystem.
"There is strong scientific evidence proving how important our sharks are in balancing our ocean ecosystem," she said.
 "Surely, we as humans entering the ocean should be modifying our behaviour to protect them rather than trying to eradicate them." she added.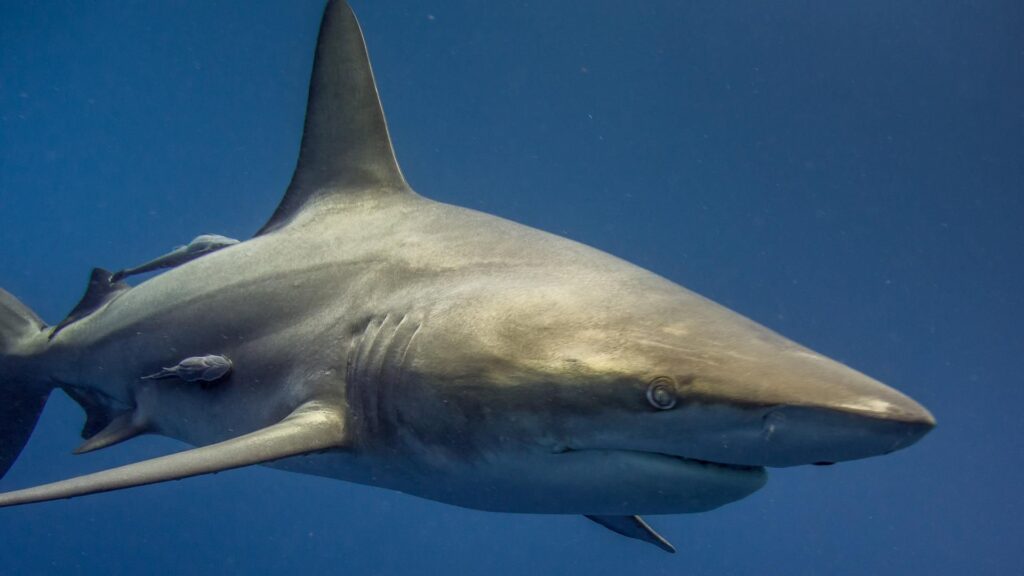 WILDOCEANS is the driving force behind the Shark & Ray Protection Project: a project that aims to increase protection for sharks and rays, which are some of the most endangered species on the planet.
Watch the eye-opening video here.
ALSO READ: Shark Alert! 'Increased Shark Activity In These SA Areas'