What in the world! A CROCODILE ALERT was issued in Nkomazi, a small Mpumalanga town, on Monday amid the floods in the area.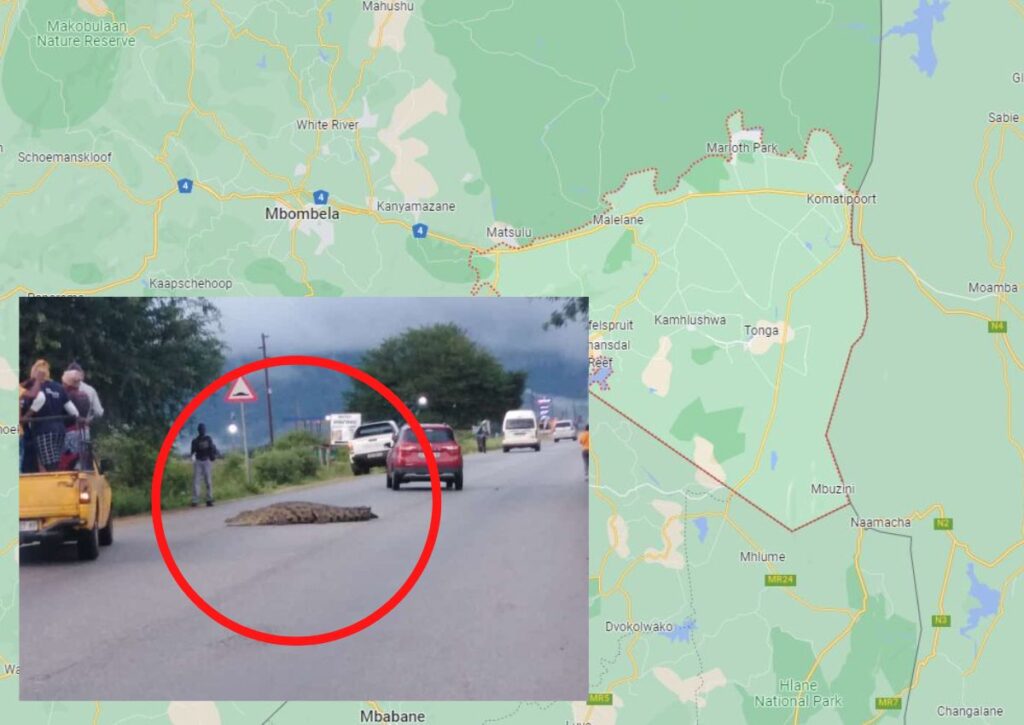 By: Corné van Zyl
LOOK AS A CROCODILE WAS SPOTTED IN THE MIDDLE OF THE ROAD
According to reports on social media, the crocodile was spotted in the middle of the road on Monday.
ALSO READ: WATCH: Hippos stroll through South African town
Meanwhile, hospital services and schooling activities have been suspended in the Nkomazi Municipality.
The area has one road linking the rest of the villages, and the floods have severely damaged this, hence the suspension of these activities.
ALSO READ: SEE: First leopard spotted on KZN College Estate
HERE IS THE PHOTO:
According to the Gift of the Givers foundation, they have since activated their teams to assist with the situation in Mpumalanga urgently.
On Thursday, the municipality reported two incidents of drowning.
ALSO READ: LOOK: Man gets SNAKE surprise in shower in Kruger National Park
HOSPITAL AND SCHOOL SERVICES HAVE BEEN SUSPENDED
"A 60-year-old man from kaMdladla who was fishing in the Mlumati River was allegedly swept away by a strong current and has not been found," the municipality said.
According to media reports, an 18-year-old pupil from Shongwe boarding school was swept away while trying to cross the same river and has also not been found.
ALSO READ: THESE roads are CLOSED in Kruger National Park due to flooding
IT IS BELIEVED TWO PEOPLE HAVE DROWNED IN THE AREA
Municipal authorities are physically assessing the extent of the damage caused by the floods and monitoring the distribution of immediate social relief.
HERE IS HOW TO CONTACT US:
You can send us your news tips, photos, or videos via WhatsApp at 060 011 0211. Please remember to include your name, surname, and as much details and information as possible. You are, of course, welcome to send anonymous tips and information.