If you've ever had notions of nobility or ruminations of royalty and have always wanted to know what castle-living was actually like, then here are a few authentic castles you can stay at in South Africa…
Flycatcher Castle in Graskop
Why you should stay here: Right on the edge of Graskop in the Mpumalanga province, lies the stunning Flycatcher Castle overlooking the Motitsi Wetland. Flycatcher is an fairytale experience for those who really appreciate old-world charm and is built to replicate 17th century castles in Europe.
The castle offers six cosy suites, two of them being honeymoon suites (one even boasts a private swimming pool) and are perfectly suited to couples.
How much does it cost: Prices range from choice of room. The Ruby Royal honeymoon suite with private plunge pool costs around R2 050 per couple per night. Check here for more pricing and bookings.
Castle in Clarens, Free State
Why you should stay here: In the heart of the Maluti Mountains, adventurous travellers will find Rapunzel's Tower – a self-catering guest house fit for royalty! The Castle in Clarens is decorated with medieval flair that won't go unappreciated. The castle has two bedrooms – aptly named 'Rapunzel's Room' and 'The Princes Room', a lounge, kitchen and braai area. It's one of the castles you really shouldn't miss!
How much does it cost: Around R1 400 per couple per night. See here for bookings.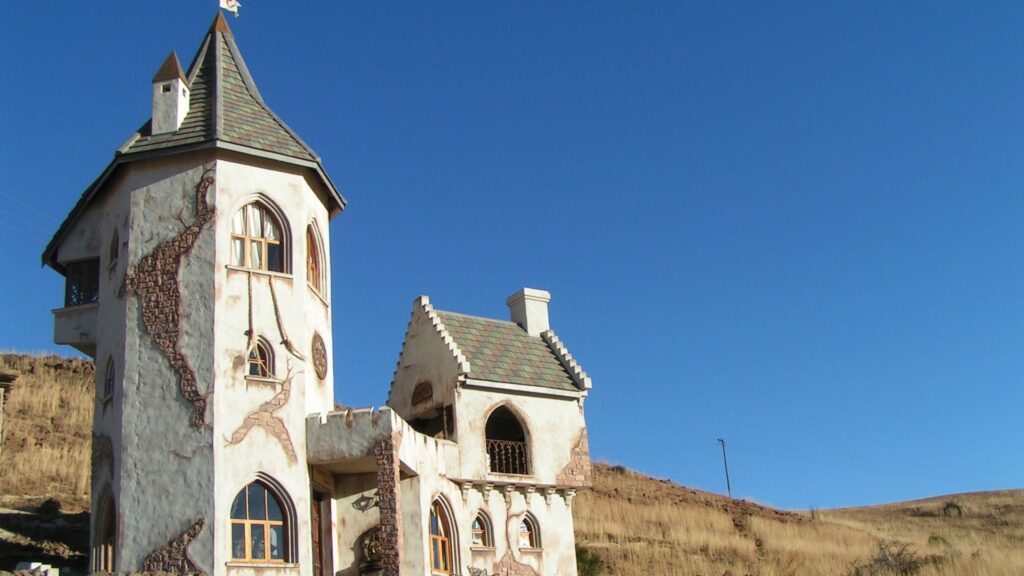 Chartwell Castle in Johannesburg
Why you should stay here: Just on the outskirts of Johannesburg city centre, stands a four-storied 17th Century architectural style Castle on the Klein Jukskei River. Chartwell Castle caters to a maximum of 13 people sharing, with five suites containing private bathrooms and under-floor heating.
Each suite is aptly named with there being a King's, Queen's, Knight's and Maiden's Chamber, as well as a Dungeon! There is also a peaceful garden and even a swimming pool. Chartwell Castle is also home to the biggest known uninterrupted hedgerow maze in the Southern world (and the third biggest in the world). Perfect to keep the kiddies entertained during your stay or even just during a day trip.
How much does it cost: Staying in the 'Dungeon' will cost you R640 per person sharing, while a stay in the King's Chamber will cost R1 000 per person sharing. See here for bookings.
ALSO READ: Six unique accommodation spots in SA that you'll love