The South African National Parks (SANParks) have unveiled a new art sculpture at the Agulhas National Park in Cape Agulhas. Take a look…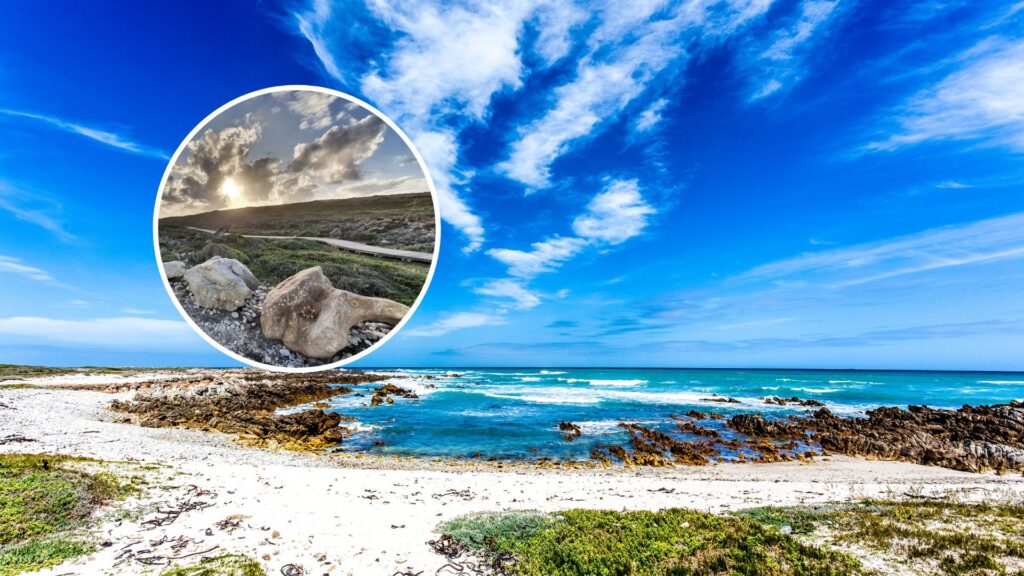 'The Lesser Spotted Cape Creature' comes to Cape Agulhas
A €15 000 project funded by Agence Française de Developpement (AFD) through the Metis Fund and supported by SANParks, was recently unveiled at the Southernmost Tip of Africa in Agulhas National Park.
The art sculpture, called 'The Lesser Spotted Cape Creature', was created to provide a unique opportunity for the area's youth to connect on, share and express their concerns about the climate crisis through art, SANParks said in a media statement.
ALSO READ: Agulhas National Park expands to include important wetland
A three-day workshop was conducted by artist Hannelie Coetzee, to help inspire young people to become environmental leaders and to promote sustainable development in the region, through the Overberg Eco-Rangers programme, a SANParks youth outreach initiative.
The sculpture was then created by Coetzee to symbolize the intersection between art and science.
ALSO READ: Cape Overberg adventures: Five must-do and must-see things
Take a look:
The unveiling ceremony was attended by many guests, including representatives from the Cape L'Agulhas Municipality, AFD, SANParks, Cape Nature, Overberg People and Parks programme, and the Botanical Society of Southern Overberg.
ALSO READ: Bob the turtle swims 2 000km back to Cape waters – PICTURE
Professor Wendy Foden, SANParks Climate Change Scientist, said that they hoped the sculpture would inspire people of all ages to appreciate nature's beauty and work together to protect it for future generations.
"We are thrilled to unveil this stunning sculpture at the southernmost tip of Africa. This project is a testament to the power of collaboration between different organizations and individuals who share a common vision for a better world. Being at the southernmost tip of Africa, ANP is a site of enormous global significance for climate change." Foden said.
The sculpture is open to the public and can be viewed at the Cape Agulhas Southernmost Tip of Africa parking area.