With the winter season slowly sinking it's teeth into South Africa, the Drakensberg region will soon become a hub of activity. And while resorts and estates remain popular choices for many, there are plenty of budget stays in the area too. Here are a few to check out…
Amphitheatre Backpackers Lodge
Why you should stay here: Named after "The Amphitheatre," the most famous geographic feature of the Northern Drakensberg, Amphitheatre Backpackers Lodge offers a range of pocket-friendly accommodation in the area. The lodge looks directly onto the face of the Amphitheatre and on a clear day, the Tugela Falls can be seen as it plunges 1km down the ancient rock face. The lodge offers unique dwellings, some crafted from stone and thatch, and some rooms even located in converted grain silos. Choose to stay in a dorm, an en-suite double room or camp it out in one of their safari tents.
How much does it cost: A stay in a standard double room will cost R520 per person sharing. A stay in a safari tent goes for R300 per person sharing, with use of all lodge facilities. Check full pricing here.
Sani Lodge Backpackers, Southern Drakensberg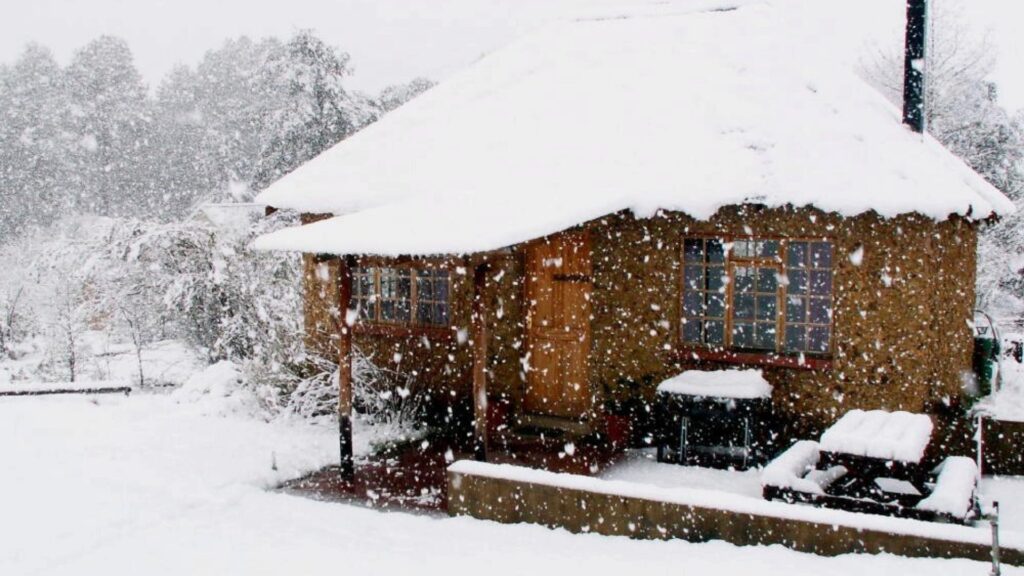 Why you should stay here: Sani Lodge Backpackers is situated in the heart of the Southern Drakensberg and offers budget-friendly options for couples, backpackers and families too. They have standard rooms with shared ablutions, en-suite rondavels, family cottages and even campsites for those who prefer the outdoors. There are also loads of activities, as well as a swimming pool on site – so you'll never get bored!
How much does it cost: Standard rooms with shared ablutions go for around R560 for two people, while the en-suite rondavels cost around R720 for two people.
Khotso Lodge & Horse Trails
Why you should stay here: Khotso Lodge provides rustic, lively, comfortable and clean accommodation for anyone visiting Southern Drakensberg. For self-catering options, the Rondavels are perfect and fits up to five people. If you're planning a huge family getaway, Khotso can cater to you too, in the form of a large log cabin, big enough for 22 people! The lodge also has the added benefit of having some of the best horse trails in the Drakensberg, which are open year-round.
How much does it cost: To book a Rondavel, it will cost you around R600 per person sharing, while an en-suite bedroom goes for R490 per person sharing.
ALSO READ: Fairways Gold Crown Resort in the Drakensberg: Your ultimate summer vacay spot