Durban delights in many areas, from its beautiful coastline and scenery, delicious cuisine and incredible culture, the city has charm that's second to none.
And with its melting pot of people that pack their own punch of flavours, the food scene in Durban is definitely something to write home about. Here are our top choices for the seven best spots to drink and dine in Durban.
1. The Oyster Box Hotel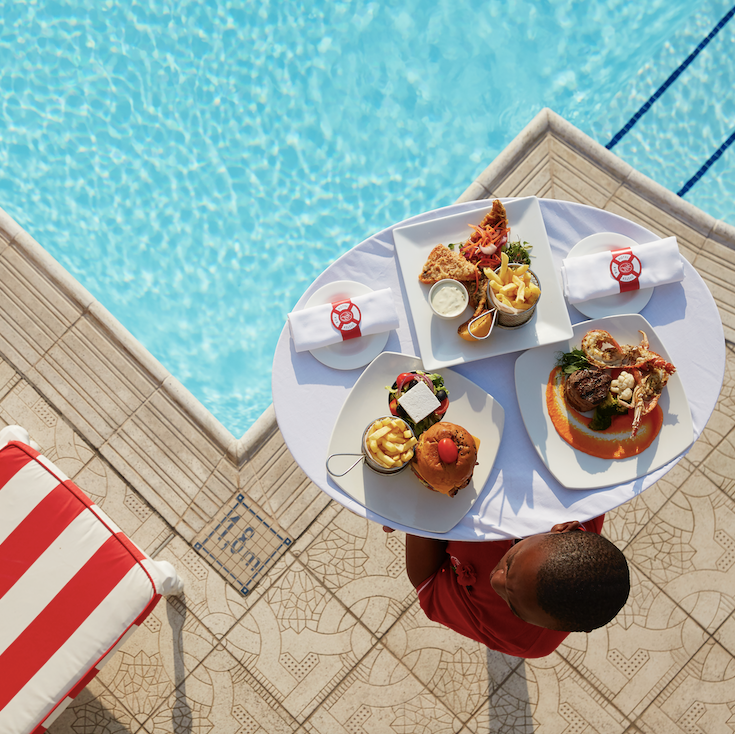 Known for its elegant atmosphere, stunning views of the Indian Ocean and historical charm, the five-star Oyster Box Hotel also offers diners a delicious array of culinary adventures to discover..
The hotel has three delectable restaurants, all of which offer the very best food and beverages.
The Grill Room satisfies even the most particular palate with 'sophisticated fine dining that merges classical continental cuisine with the vibrant hospitality of Africa'.
The Ocean Terrace, with its famous red and white candy-stripe décor, has an extensive menu that will cater to every taste, and the The Palm Court's High Tea is something everyone MUST experience.
For drinks before dinner, guests are spoilt for choice when it comes to bars, as The Oyster Box offers not one, not two, but THREE to choose from: The Oyster Bar, the cosy Chukka Bar, or the panoramic rooftop Lighthouse Bar.
For more details about menus and bookings, check out their website here.
ALSO READ: Five of the most fabulous hotels to stay at in South Africa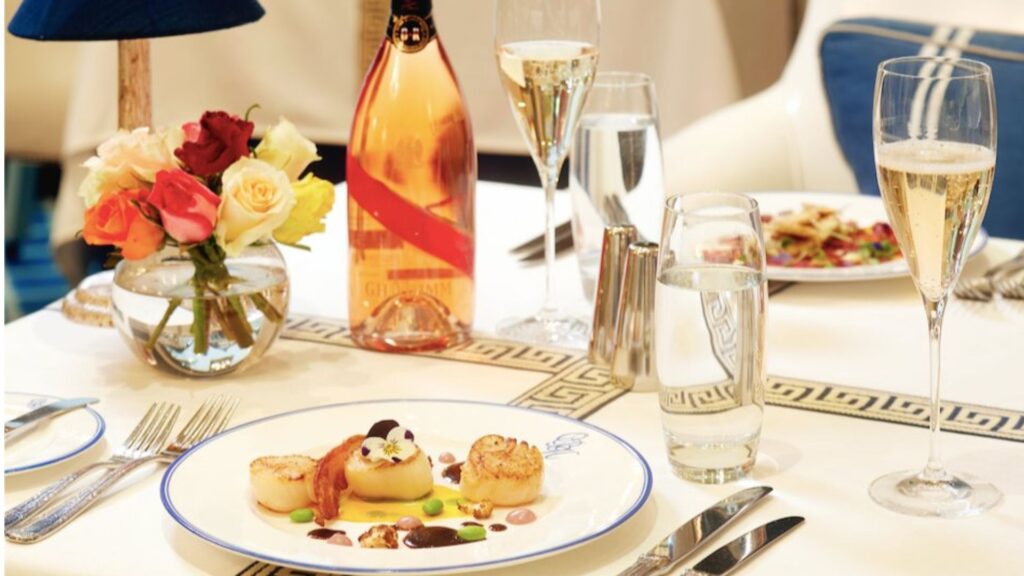 2. 9th Avenue Waterside
For an incredible fine dining and drink experience in the heart of Durban, award-winning 9th Avenue Waterside is one of the city's latest hot spots. Serving up the freshest seasonal and modern cuisine that diners love.
The restaurant offers an ala carte as well as a cocktail tapas style menu, for those who want to take in the scenes with a drink in hand and small plates.
For a peek at their menu and bookings, take a look here.
ALSO READ: TripAdvisor's 'Best Restaurants in Africa': Three SA eateries take spots
3. Roma Revolving Restaurant
Featuring unbeatable 360 degree views over the city, a bar that makes you feel like you're having a drink in the clouds and fantastic Italian cuisine, Roma Revolving Restaurant is definitely one for the books.
The exclusive revolving restaurant officially opened in February 1973, and has been welcoming guests ever since. Roma is also the 'only genuine revolving restaurant in the southern hemisphere and the 3rd of its kind in the world'! The Roma Skyy bar is a must-visit for epic views and fantastic cocktails.
Check out their website here for more details.
ALSO READ: Four delectable restaurants you MUST visit in Cape Town
4. The Grill Jicana, Durban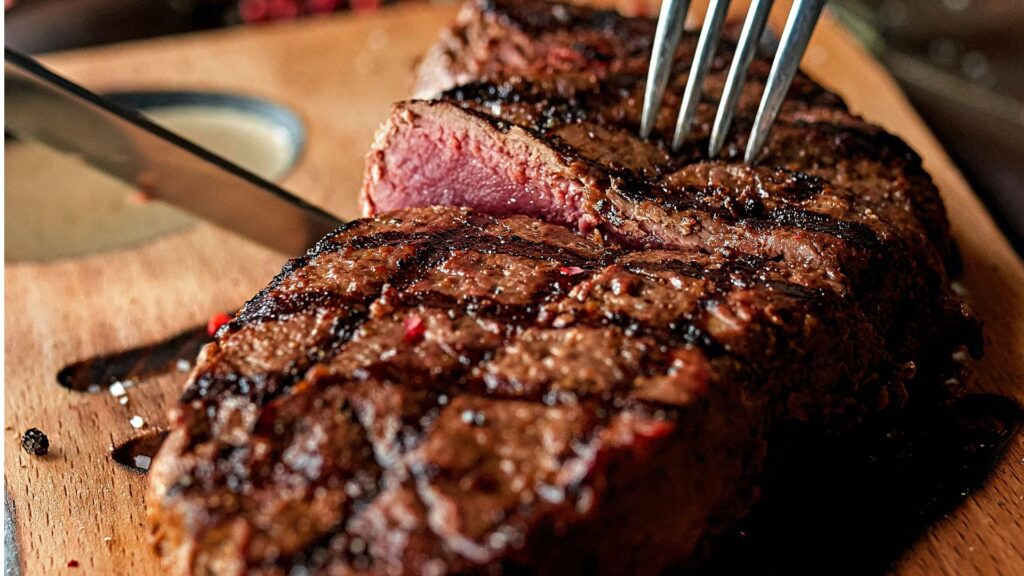 With the Swahili word "Jicana" literally translating to "eating good" in English, there's probably no wonder why The Grill Jicana made our list. The restaurant serves up only the freshest local produce, transformed into delicious plates of food that keep diners coming back again and again.
The restaurant is located at the beautiful Elangeni and Maharani Hotel right along the Durban's Golden Mile.
Check here for bookings and more information.
ALSO READ: Cape Town eatery listed as one of 'Best Restaurants in the World'
5. Fireroom – Zimbali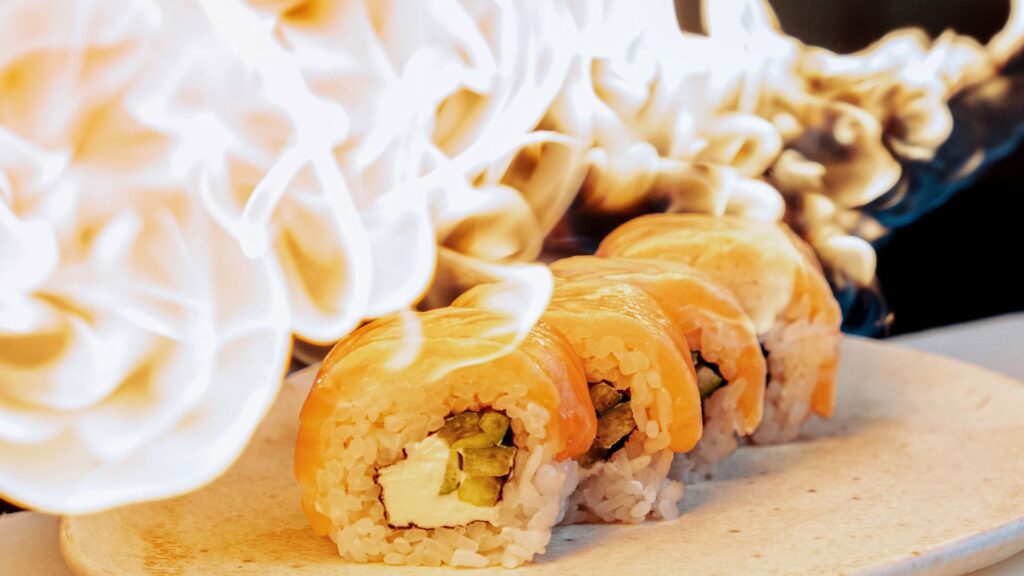 Sushi on FIRE, anyone? For an unforgettable, sizzling experience, Zimbali's Fireroom offers diners a fusion of flavours that are, quite literally, on fire.
And it's not just sushi that gets the pyro-treatment. Enjoy delectable cuts of steak, including a tomahawk, that's flamed right at your table. The drinks menu consists of some of the finest champagne, local wines and cocktails.
Take a look at their menu here.
6. Cargo Hold at uShaka Marine World
For one of the most unique dining experiences in Durban, Cargo Hold at the uShaka Marine World offers a culinary adventure in a spectacular setting inside the stern of the Phantom Ship.
Diners are treated to views of sharks swimming about, which can be seen right from their tables. It's perfect for a date night with a wow-factor or to celebrate something special.
Check out their menu here.
7. Dukkah Restaurant, Durban
Located on Durban's Florida road, Dukkah Restaurant and Bar is a modern and luxurious social hub with an upscale cocktail bar and lounge.
The restaurant was designed by chef and TV celebrity Peter Goffe-Wood and features modern cuisine inspired by Maasai Market, Nairobi and Stone Town, Zanzibar in the north, all along the Spice Route to the culinary melting pot that is Durban.
It's the perfect, vibey spot to hang out at with friends on a Saturday night.
Check their website here for bookings and details.