Air New Zealand has revealed what passengers will pay for the use of their new economy-class bunk beds, which are soon to be rolled out on some flights.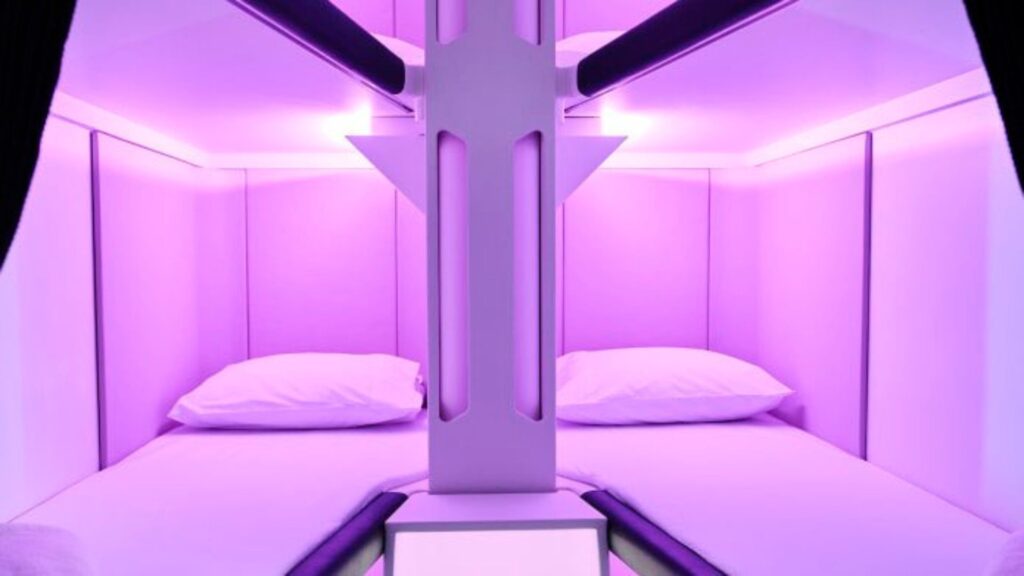 Skynests get a price tag
Remember Air New Zealand's 'Skynests'? The new offering from Air New Zealand that will allow economy class passengers way more comfort on long-haul flights in the form of bunk beds and couches will soon hit the market next year.
Now, the airline has revealed how much passengers will have to pay to make use of a Skynest on a flight.
The airline first announced the Skynest concept last year, revealing that the sleeper pods will be featured on eight new Boeing 787 Dreamliner jets.
ALSO READ: Airline to install bunk beds for economy class pax
Last month the airline provided more specifics about how booking, pricing and other details will work, reports CNN Travel.
According to a Air New Zealand's press release, the six bunk bed pods will be located between the economy and premium economy cabins on certain long-haul routes, including the 17-hour direct between New York City and Auckland, which ranks among the longest flights in the world.
ALSO READ: 'No touch-down': Emirates flight forced to u-turn due to weather
Passengers will be able to pre-book a slot in the pod for between NZ$400-$600 (R4 500 – R6 800) for a four-hour block, in addition to the regular cost of their ticket. The cabin crew will also change out the bedding in each pod after each use.
"The airline did a fair bit of research around sleep cycles. A typical sleep cycle is around 90 minutes, so a four-hour session gives the opportunity for customers to wind down, fall asleep and wake up," an Air New Zealand representative told CNN Travel in 2022.
Skynests will include USB charging ports, a reading light, ear plugs, full-size sheets, a blanket, a pillow as well as seatbelts to make sure that the beds adhere to onboard safety protocols.