Air Belgium celebrated its first flight to South Africa yesterday, 14 September 2022, on its new route to Johannesburg and Cape Town.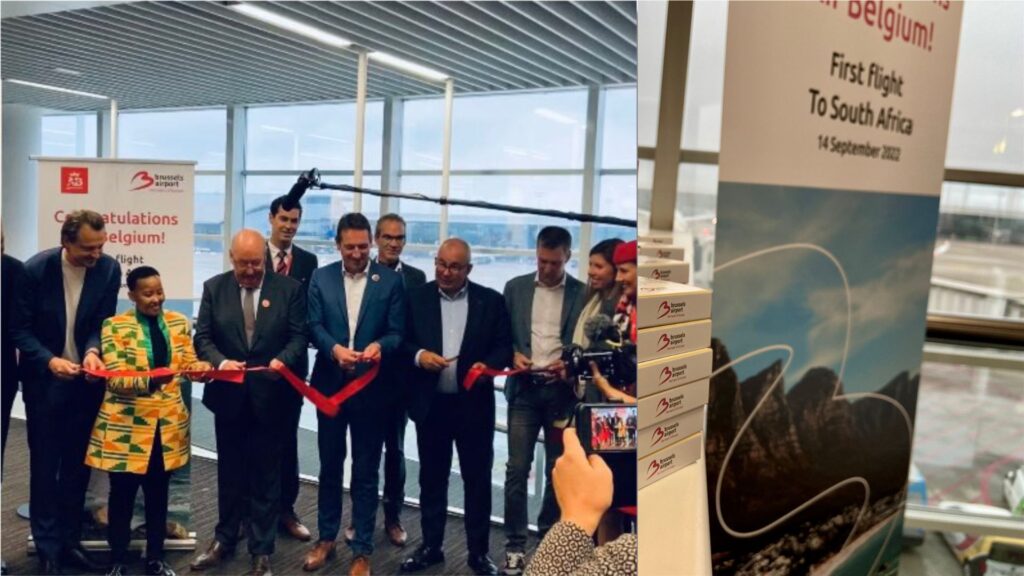 Air Belgium to SA
Belgian airline, Air Belgium, officially took to the skies on its inaugural flight to South Africa yesterday, 14 September. This marks the start of the airlines scheduled flights to and from Johannesburg and Cape Town, making connection between the two countries easier than ever.
Air Belgium took to social media on Wednesday, saying: "We are honored to inaugurate this route with our dear passengers as well as a special delegation and H.E Tokizile Xasa, Ambassador of South Africa in Belgium – Visit South Africa"
The airline had announced its plans back in April to operate seasonal flights to and from South Africa starting in September 2022. The flights in question, are operated on two schedules a week from Brussels to Johannesburg, and then two to Cape Town. One Cape Town flight will be direct, the other will be linked to the Johannesburg flight.
Big news for SA tourism
According to SA People, CEO at Air Belgium, Niky Terzakis, said that Air Belgium was committed to offering passengers an experience that is affordable, comfortable, hassle-free, green and trustworthy.
"It is an exciting and important chapter for Air Belgium, but we're equally thrilled to introduce South Africans to a new airline and an alternative
route – and thereby direct access to the heart of Europe." Terzakis said.
"We often talk about 'Belgitude', and our motto is 'Fly Belgian Class', which is all about bringing joy back to international travel." she added.
Belgium is currently South Africa's sixth largest trading partner as well as the Western Cape's seventh largest European export market, so the route is big news for business.
ALSO READ: 'Lekker local tips' for European tourists visiting SA
South African Tourism Chief Operations Officer, Nomasonto Ndlovu, said that this route would without a doubt boost the country's tourism prospects.
"I welcome Air Belgium's new triangular route between Brussels, Johannesburg and Cape Town. Whether for leisure travel or business travel, this flight will undoubtedly contribute to boosting the country's tourism, its economy and job creation," Ndlovu said.
ALSO READ: Amsterdam and CPT: More flights from KLM