Most of Soweto's attractions are centred around human interaction and sharing the area's historical and cultural significance. Most visitors only scratch the surface of Soweto, ticking off iconic sites such as Vilakazi Street, Mandela's House and Walter Sisulu or Freedom Square. Venture deeper with local-led tours and experiences for an authentic glimpse of the real Soweto, from adventure at Orlando Towers to the frenzy of a soccer game,
Credo Mutwa Cultural Village
Why you should visit: For travellers looking to spend some time outdoors (apart from touring the streets and tourist attractions), Credo Mutwa Cultural Village is a tranquil oasis in bustling, chaotic Soweto.
It's an open-air museum of unique sculptures created by South African artist and traditional healer (sangoma) Credo Mutwa. Mutwa's work makes commentary on African folklore, healing and traditions and their role in a society that has become increasingly westernised. Some believe the artist can predict the future and that some of his exotic sculptures of the tokoloshe, aliens and chiefs were signs of a coming Aids epidemic and 9/11.
The cultural village is situated within the Oppenheimer Gardens. The venue is home to a variety of bird species, indigenous plants and herbs that have been used by traditional healers for centuries. Visitors can climb the Oppenheimer Tower for views over Soweto.
How much does it cost? Admission is free.
Here's how to get there: Find it on the corner of Majoeng and Ntsane streets.
Vilakazi Street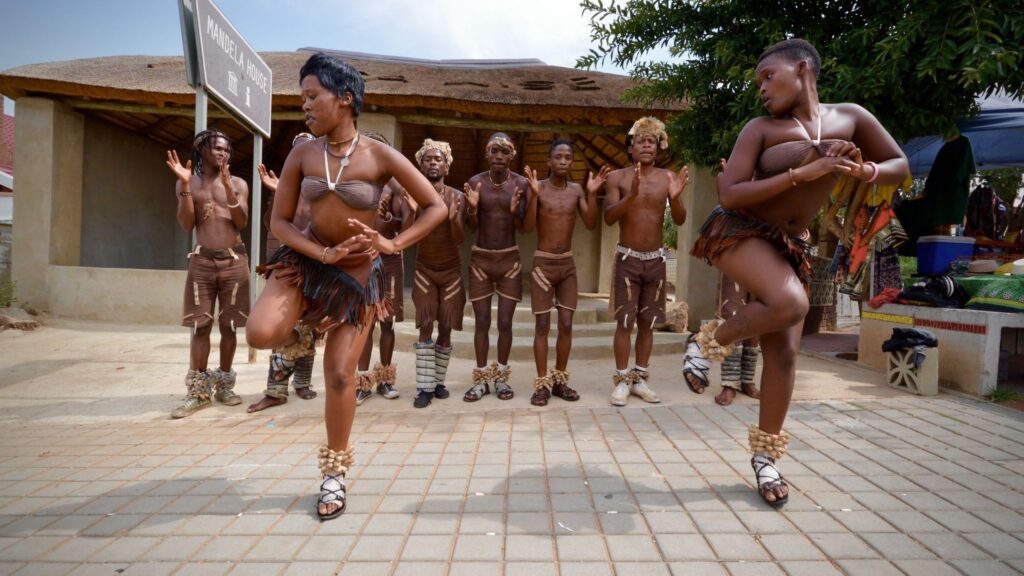 Why you should visit: The most famous street in all of Soweto, every tour will make a stop at Vilakazi Street. Both Nelson Mandela and Archbishop Emeritus Desmond Tutu once lived here – the only street in the world to date that two Nobel Peace Prize winners have called home.
The Mandela House Museum (Madiba's former home) is located here, as is the Hector Pieterson Museum, on the corner of Moema and Vilakazi Streets, Orlando West.
There are many tours to join – ask at your accommodation or the tourism office. You can also visit Soweto on City Sightseeing's Hop-On Hop-Off tours. Book the two-hour Soweto tour extension, which combines a minibus taxi tour with a walking tour led by a local guide.
How much does it cost? Prices vary, but a three-hour tour of Soweto can start from R245 per person. Visit https://www.citysightseeing.co.za for details about the Soweto extension and bus package.
How to get there: Many tours include pick-up and return transfers to your hotel.
Orlando Towers in Soweto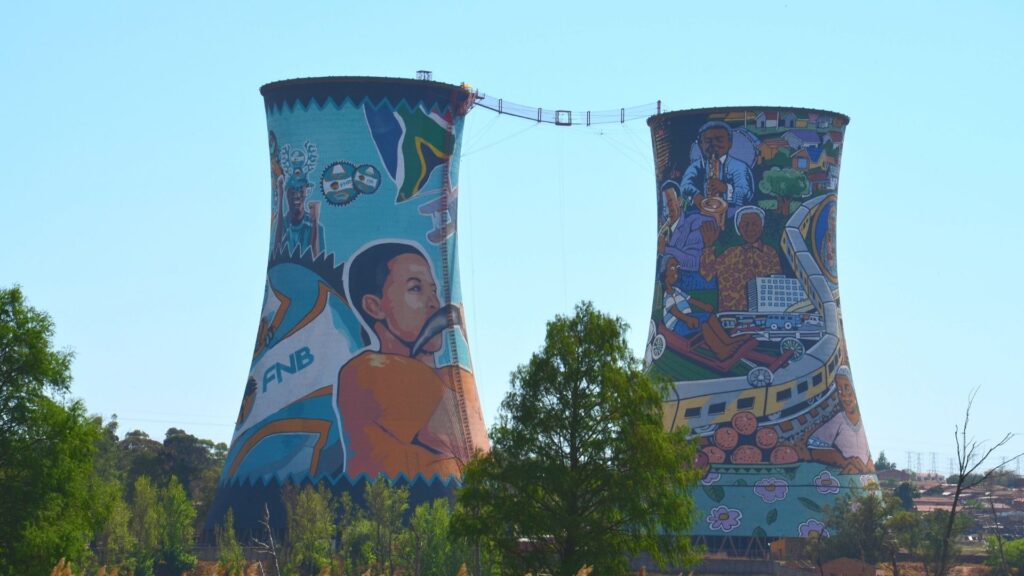 Why you should visit: Adrenaline junkies should swing by the Orlando Towers to jump 100m from the world's first bungee jump between two cooling towers. It is the site of an old coal-fired power station and the towers are now brightly-coloured with murals depicting township life and Sowetan icons. This is adventure central, with abseiling, zip-lining, paintball and more adrenaline-pumping experiences available.
How much does it cost? The bungee jump costs R6 300 per person.
How to get there: Find Orlando Towers at Dynamo Street, Corner of Chris Hani Road in Orlando East.
ALSO READ: Where to stay in Johannesburg
Soweto Quad biking tours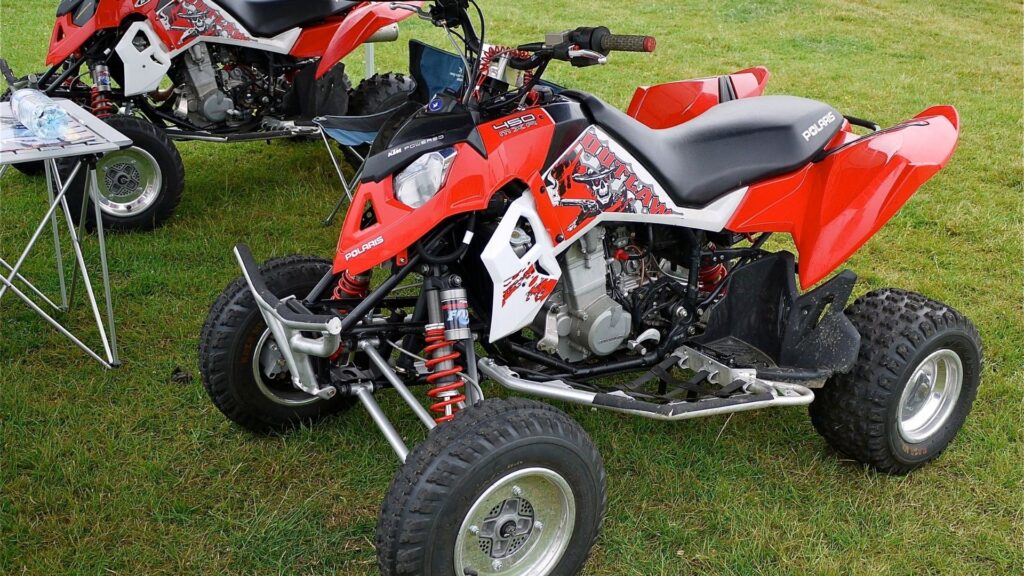 Why you should visit: If a guided walking tour is too run-of-the-mill, hop aboard a quad-bike tour with Soweto Outdoor Adventures. The company supports the community and seeks to empower local entrepreneurs and businesses. This is a real grassroots tour, allowing you to explore the back streets of the city, not often visited by tourists, as well as, the favourite tourist hotspots.
How much does it cost: Enquire for pricing at http://www.sowetooutdooradventures.co.za/.
How to get there: Find them on Dynamo Street, Power Park, Soweto.