If you have an extra dime to spend and adore the high life, then this list is just for you! Johannesburg has some of the most elite and well-kept hotels in South Africa – all listed as five-star accommodation. These hotels have seen the likes of presidents and celebrities alike and, if they're lucky, they'll see the likes of you!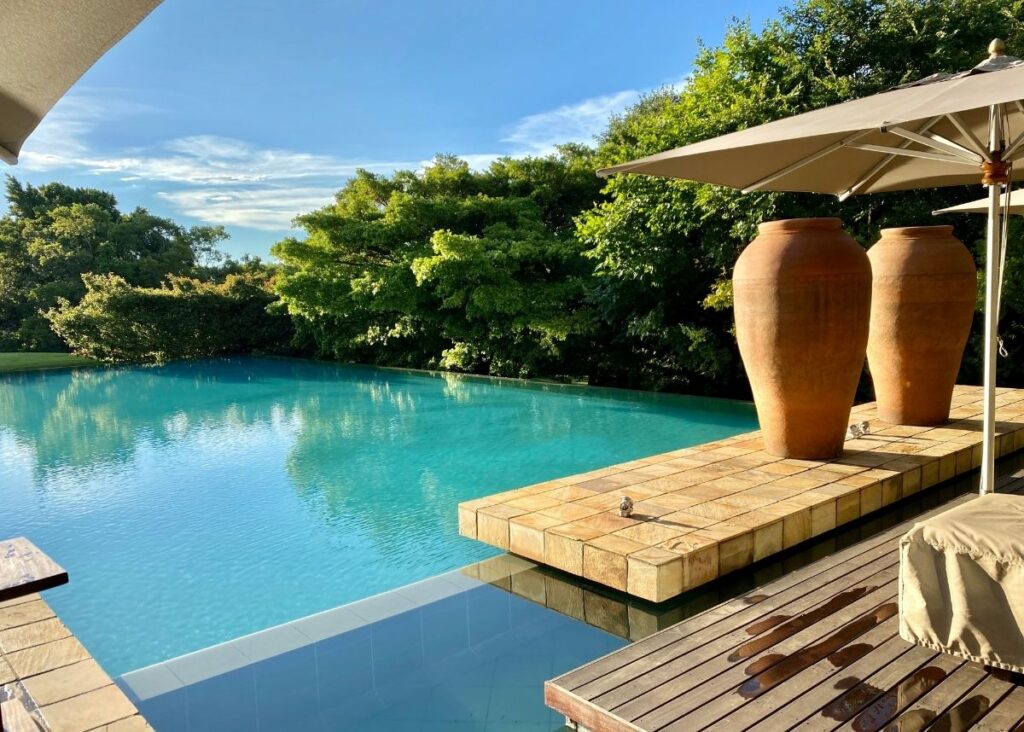 Saxon Hotel Villas and Spa
Known to have some of the most spacious and stunning suites, the Saxon Hotel boasts a relaxing spa and outdoor pool. What makes this hotel so special is that they have an entire room dedicated to African art. A mini art gallery, if you will. We're already sold!
Beyond that, each room has its own balcony which overlooks the pristine garden and shimmering pool. Each room also includes a satellite TV and the most inviting bedding you have ever seen! This amazing hotel can be found in the elite Sandton area and is just waiting for you to visit and unwind.
Fairlawns Boutique and Spa
This privately owned five-acre hotel very deservingly won the title of 'The Best Hotel Spa in South Africa' in 2018 and boasts some of the most glamorous interiors and service we have ever seen! When you arrive at the hotel, you can enjoy personalised service and the amazing spa service available to you. The hotel also serves some of the most delicious seasonal dishes that will have you licking your lips until you leave!
Each room is lavishly designed and is spacious. You will awake to the most stunning views the city has to offer!
Four Seasons Hotel The Westcliff
One of the most stylish urban hotels around Johannesburg, the Four Seasons Hotel The Westcliff will have you talking about it for years to come! Boasting views of the fun-filled Johannesburg Zoo, the hotel is surrounded by prestigious neighbourhoods. The hotel offers the most breathtaking rooms with air conditioning, flat-screen TVs, a lounge area, minibar, iPod dock, and WiFi.
At the hotel, there is not only one but a number of restaurants that guests can choose to dine in. One of the most popular restaurants is The Cellar Door, where you can enjoy some of South Africa's most delicious cuisine and a delicious selection of wines.
Also Read: SEE: SA's first luxury hotel in a township, The Spade in Khayelitsha