Lets face it, Cape Town is replete with natural beauty, fantastic wildlife and fun things to do. As a first-time visitor, it can be overwhelming when deciding where to go and what to do – especially with limited time. Worry not – we've recommended five must-see places during your very first visit to Cape Town.
Table Mountain, of course!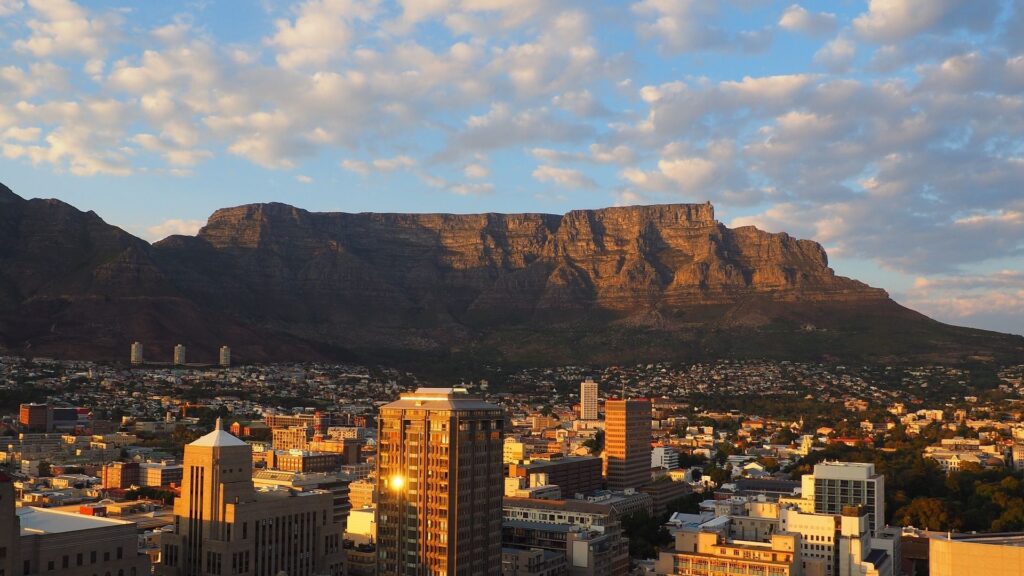 Why you should visit: Table Mountain is, most agree, the unmistakable jewel is Cape Town's crown. It stands guard over the city like a statuesque sentinel and is one of the main attractions for first-time and returning visitors alike. Hop on the cable car for an easy ride up and down, or if you're feeling physically-able, attempt one of the popular hiking routes – we promise you, the views are worth it!
Cape Point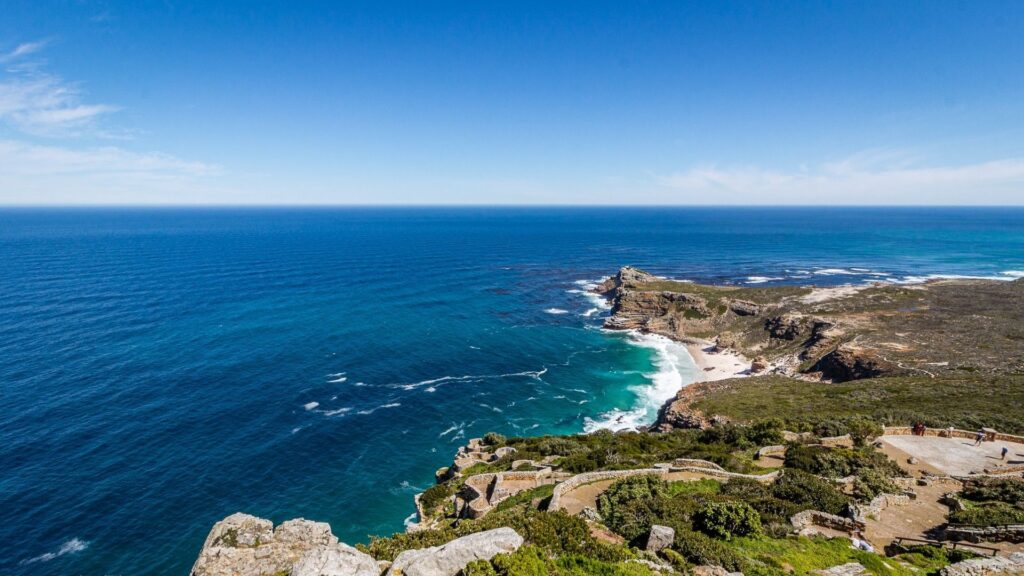 Why you should visit: Cape Point is truly famous for being the meeting place of the warm Agulhas current and the cooler, Benguela current. It was also thought to be the southernmost tip of Africa, but Cape Agulhas holds that title. Once an independent nature reserve, Cape Point now lies within the Table Mountain National Park. The coast here is beautifully fierce and untamed, with many fynbos-filled walking trails and hikes – so bring comfortable walking shoes!
Robben Island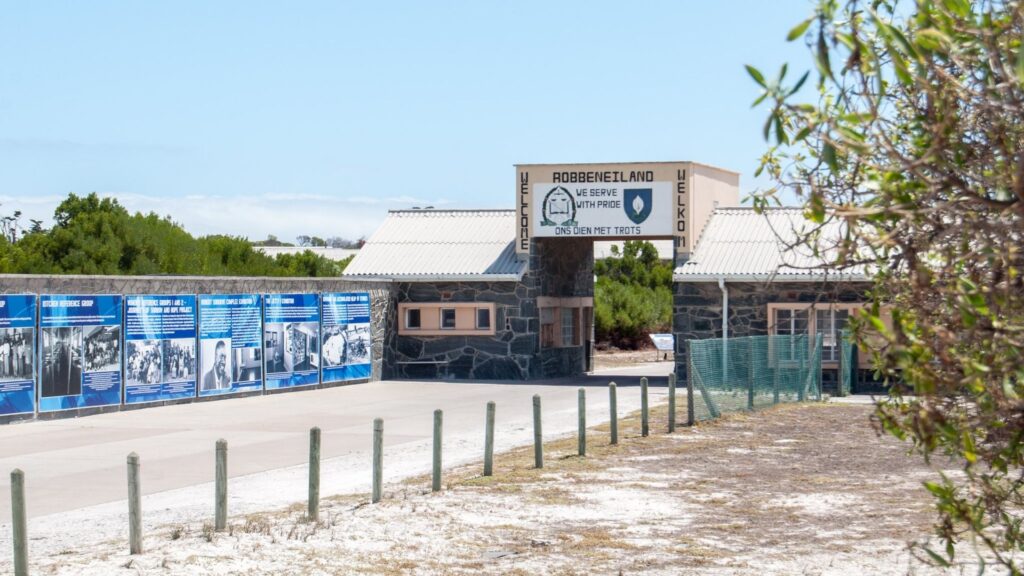 Why you should visit: Robben Island, like Table Mountain, should not be left off of your itinerary when visiting the Mother city. The 5.08 km² island where former president Nelson Mandela served much of his 27-year prison sentence during apartheid is now a UNESCO World Heritage site and you can only visit via a guided tour. A guide will take you around the island, explaining its 500-year history, culminating with a visit to Madiba's prison cell.
Boulders Beach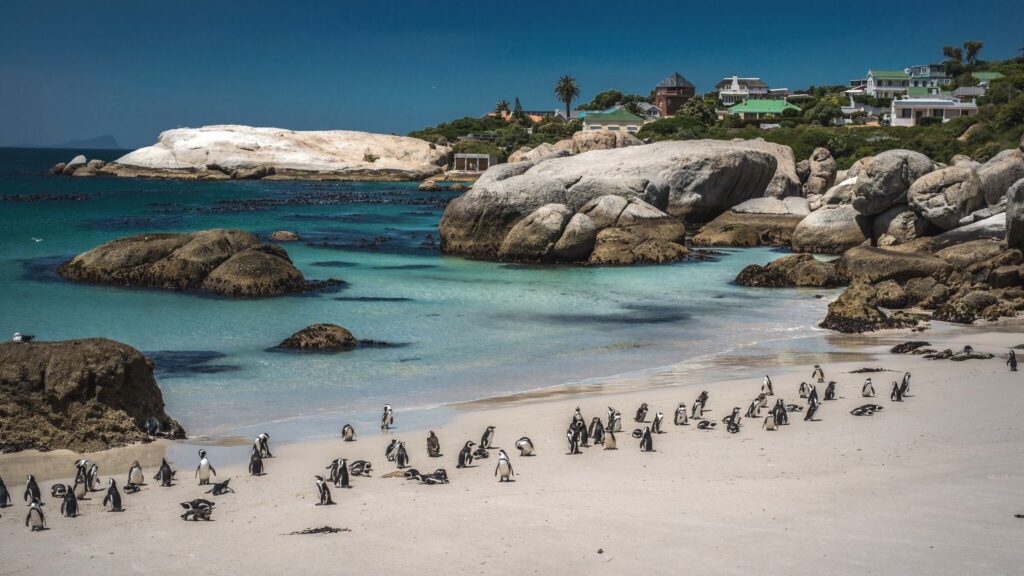 Why you should visit: The granite boulders of Boulders Beach are surrounded by clear, turquoise water that gently laps the white sandy shores. It could very well be a teeny tiny islet somewhere in the Mediterranean but, just then, an African Penguin will come waddling past to remind you that you're in Cape Town's False Bay. It's one of just a few places in the world where visitors can get close to African Penguins. It also just happens to be a great, family-friendly beach with calm, sheltered waters that's perfect for swimming and picnicking.
V&A Waterfront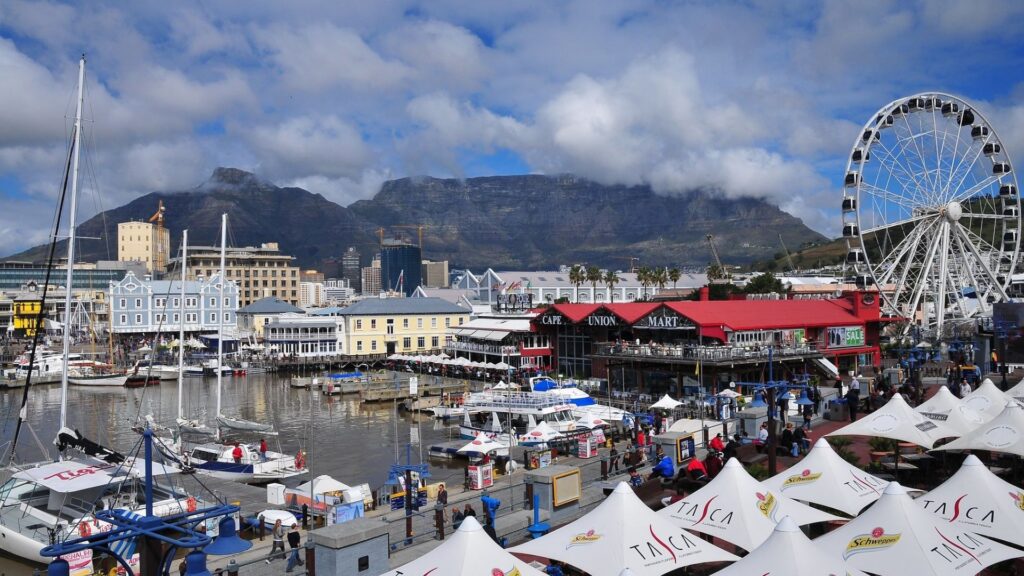 Why you should visit: The Victoria & Albert Waterfront is an upscale shopping centre and entertainment complex and a total tourist hotspot, specifically for its popular attractions: the Two Oceans Aquarium, the Cape Wheel (Cape Town's version of The London Eye) and the Robben Island Exhibition and Information Centre. There's a lot to experience; from dining at world-class restaurants to shopping and watching the yachts and ships sail past. Or simply admire the seals flopping around in the sun in the Clock Tower Precinct.
ALSO READ: Why you should visit Cape Town