An absolute utopia for foodies, history buffs, wine connoisseurs and nature lovers, Stellenbosch certainly wows in all departments. Wine, however, takes the cake! Considered one of the Western Cape's biggest tourist attractions, the list of wine farms in the area are vast and varied. If you're having a tough time deciding where to go, here are a few picks that should definitely not be missed.
Stark-Condé Wines
Why you should visit: With a serene atmosphere and views to to die for, Stark-Condé Wines offers a wine tasting experience right on the water in one of the most naturally beautiful locations within the Jonkershoek Valley. Overlooking the dam, the tasting room has huge glass windows that frame incredible views of the Jonkershoek mountain range. The wine farm is open from Monday – Sunday, 9:00 to 16:00.
How much does it cost: A classic wine tasting with five wines costs R95 per person, the High Altitude tasting with three premium reds goes for R145 per person and the Best of Estate tasting, which consists of two classic whites and three premium reds, costs R180 per person. Bookings are essential: info@stark-conde.co.za.
How to get there: Find the estate on Oude Nektar Farm, Jonkershoek Valley, Stellenbosch.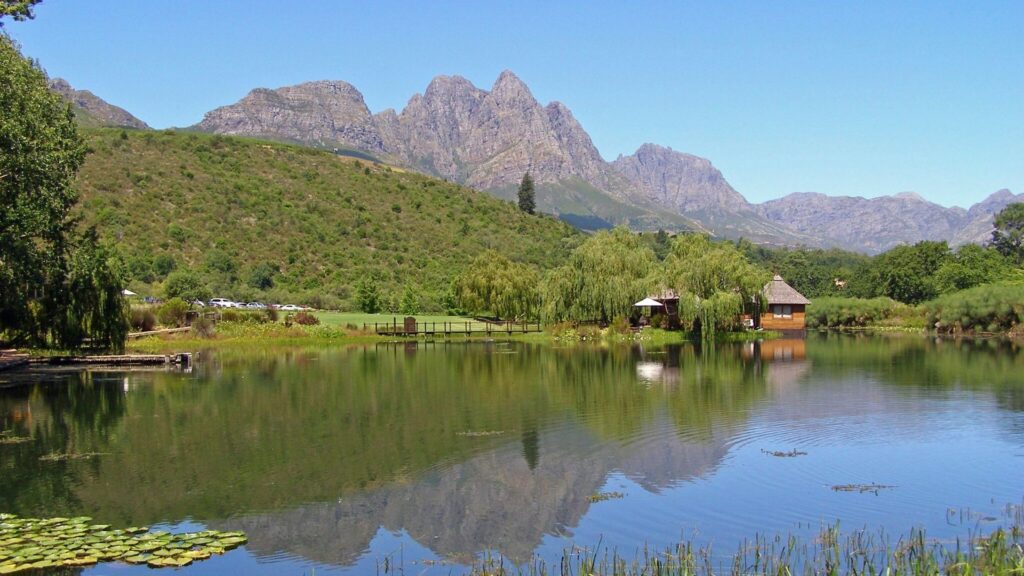 Meerlust Wine Estate
Why you should visit: With its beautiful, historic manor house and classic wine cellar, Meerlust Wine Estate is definitely one for the books. Long recognized for producing world-class wines, Meerlust Estate has been the pride of the Myburgh family since 1756. The wine shop doubles as the tasting room, where wine connoisseurs Trish and Carol talk you through a delicious, relaxed tasting. The estate is open Monday – Friday, 9:00 to 17:00 and Saturdays from 10:00 to 14:00.
How much does it cost: Tastings are charged at R30 per person. Groups larger than 10 will need to make a reservation.
How to get there: 33 Baden Powell Drive, R310, Stellenbosch.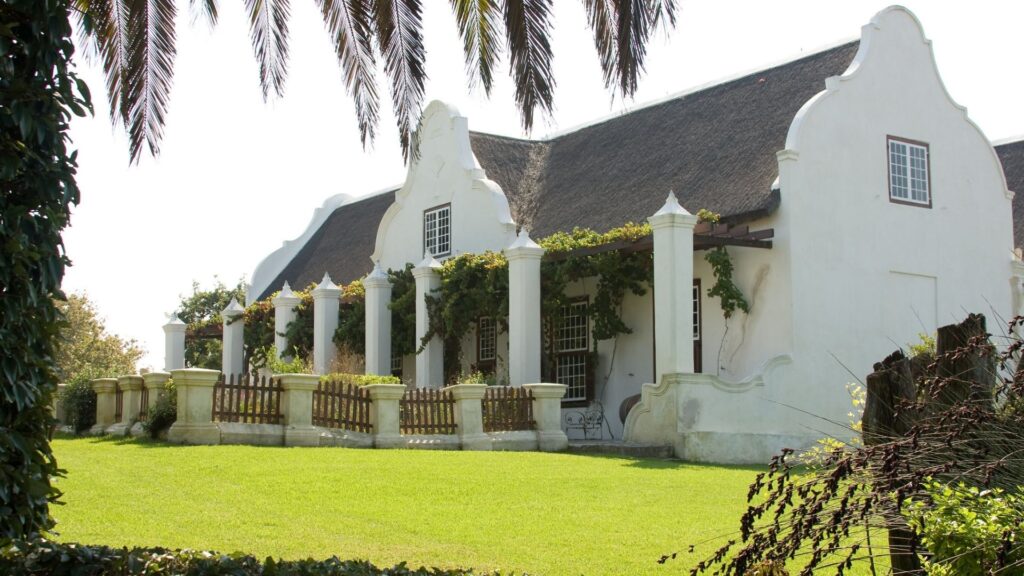 Waterford Estate
Why you should visit: Situated in the incredibly picturesque Blaauwklippen Valley, the Waterford Estate winery offers an idyllic, relaxed setting where patrons can sit and enjoy various tasting options. With the wine cellar built surrounding the courtyard, guests can observe the workings of the winery, as well as get a true feel for the wine-making process without disrupting the tranquility of their tasting experience. The Waterford Estate is open seven days a week, from 10:00 to 17:00.
How much does it cost: The Estate offers lots! Here's a list of their tastings and prices:
Waterford Estate Experience – R125 per person
The Jem Tasting– R115 per person
Wine & Chocolate Experience – R95 per person
Portfolio Tasting – R95 per person
Waterford Summer Tasting – R75 per person
Library Tasting – R295 per person
How to get there: Upper Blaauwklippen Road, Helderberg Rural, 7600.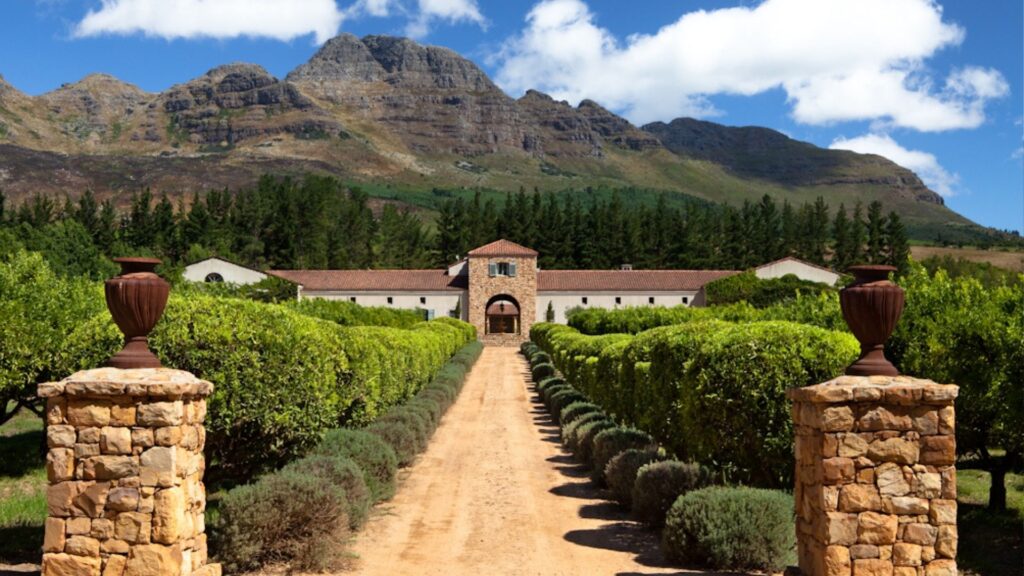 ALSO READ: What to do in Stellenbosch