The Eastern Cape's Jeffreys Bay is famous for its incredible surfing spots, but there's also lots more to do in the area! Here a few activities to check out on your next visit…
Visit the Jeffreys Bay Shell Museum
Why you should visit: A visit to Jeffreys Bay is not complete without a visit to the famous Jeffreys Bay Shell Museum, which is situated centrally on the beachfront in town.
The museum attracts sea shell fans from far and wide, as it displays more than 600 shells from species all around the world, making it one of the largest shell collections in South Africa. There are also shell shops and stalls outside the museum to take home a souvenir.
How much does it cost: R10 per person
How to get there: You can find the museum on Dias & Drommedaris Street.
ALSO READ: Camping in style: Glamping spots in the Eastern Cape to LOVE
Have a beer at the Brewhaha Craft Breweries
Why you should visit: If you're in the mood for a little American-style cuisine and fantastic, award-winning craft beers, then a stop at Brewhaha Craft Breweries in Jeffreys Bay is a must!
The best way to decide which is your favorite beer is to ask for their beer sample tray, which is paired with a bite of food to compliment the flavours of the beers. They are open Monday to Saturday from 12:00 to 21:00.
How much does it cost: A beer sample tray will set you back R48 for a sample of any 4 x 140ml beers, or R95 for 4 x 270ml beers.
How to get there: Find them at 20 Da Gama road, Jeffreys Bay.
ALSO READ: New interactive VR tours for the Eastern Cape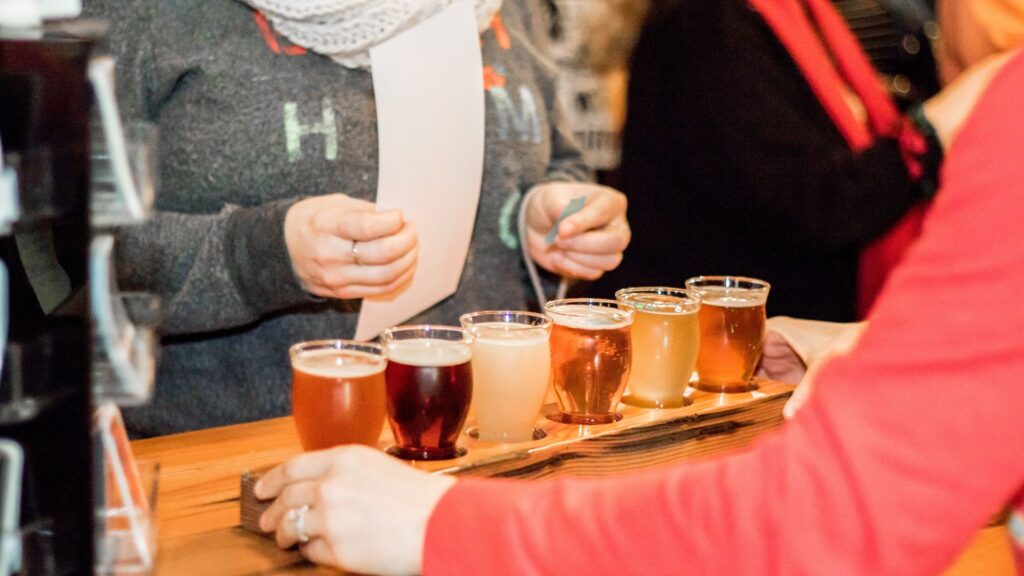 Horseback riding adventures
Why you should experience it: What better way to take in the J-Bay scenery than on horseback? Jeffreys Bay Horse Trails offer excellent packages that let you meander through the scenic Kabeljouws nature reserve, as you look out for flamingos, spoon bills and even fish eagles.
Their guided trails are suitable for beginner, intermediate and advanced riders.
How much does it cost: Check out their pricing and packages here.
ALSO READ: 'Sss-trange': Two-headed SNAKE found in the Eastern Cape
Go Sandboarding in Jeffreys Bay
Why you should experience it: The sand dunes in Jeffrey's Bay are ideal for the exhilarating sport of sandboarding, with gentle slopes for beginners, to steeper ones for the daring! It's also a very easy to learn activity with no previous experience necessary.
There are many reputable operators in the area, and they provide an instructor as well as equipment.
How much does it cost: Around R250 per person for a two-hour session.
ALSO READ: Three Eastern Cape towns RENAMED – Here's what you need to know